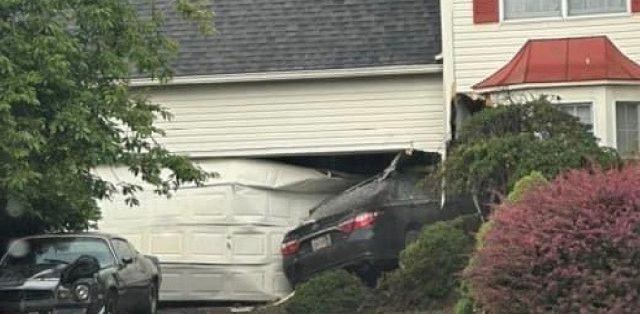 Fairfield County – A car collision with a home has left some homeowners with questions about if their house is occupiable after the crash.
According to early reports around 3:04 pm emergency squads were called to the scene at the intersection of Autumn Drive and Bush Hill Drive on a crash with a driver who may be entrapped in his vehicle. When they arrived they were able to get the driver out and transport him.
According to witnesses the driver of the black sedan was driving at a high rate of speed down Bush Hill road and failed to turn at the intersection traveling through it and into the home.
Structural damage was done to the home and now needs to be inspected for stability.
Lancaster police reported that the crash is under investigation, and the driver could face charges.