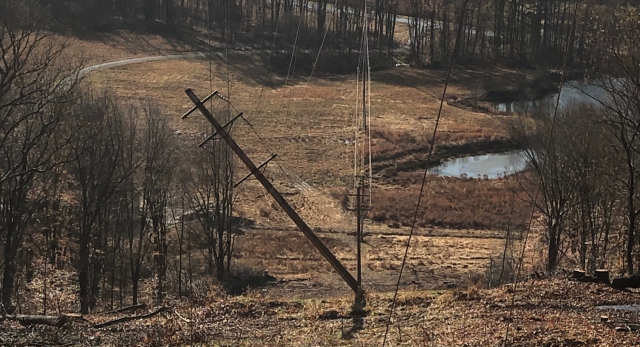 OHIO – Winds yesterday terrorized Ohio will wind speeds of up to 70 mph, this caused trees to crash down on power lines, lines and poles to break, causing outages all across the area and crews from South Central Power worked all night to restore power.
Yesterday around noon South Central started to see outages rise with about 740 members without power in 10 counties, but South Central was already prepared with over 200 crews ready. By one a'clock yesterday over 6,000 people were without power a majority of outages are in Fairfield, Hocking and Perry counties. The windstorm wasn't over though and picked up again causing new outages and setting full restoration back hours.
South Central posted on social media that, "crews would work overnight but some outages may not be restored until tomorrow or Friday."

Fresh crews got ahead of the damage and South Central last last night updated saying that people may have power as early as late thanksgiving but were working diligently to restore. in the early morning on Thanksgiving South Central reported, "1,311 members are without power in 89 separate outages with most in Belmont, Fairfield, Harrison, Hocking and Monroe counties. Crews are working as quickly and safely as possible to restore power."

By the time of this posting (2:40) less than 83 people were restored before dinner time on Thanksgiving. South central reported that crews worked overnight to diligently restore power for Thanksgiving.