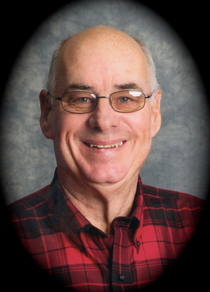 Edward Carl Umsted
Edward Carl Umsted, 70, of Circleville, passed away on October 19, 2017 peacefully at his home surrounded by his loving family. He was born on April 21, 1947, in Akron, the son of the late Edward Frey and Ethel (Olsen) Umsted.  On August 18, 1968, he united in marriage with his loving wife, Elaine (Rawlins) Umsted, who survives.
Edward is also survived by his son, Edward Daniel (Tammy) Umsted, and his children, Eddie Ray and Mikalyn, and her daughter, Victoria; son, Eric (Heather) Umsted, and his children, Sarah, Hannah, Jacob, Leah, Joshua, David, Isaac, Caleb, Eli, Moriah, and Ayvah; daughter, Emily (Brad) Mitchell, and her children, Daniel, Anna, Nathan, and Joel; and daughter, Ellen Umsted. Also surviving is a sister, Janice Shepard, of O'Fallon, Missouri, along with her sons and their families, brother-in-laws, Rick (Ann) Rawlins and Steve (Shelly) Rawlins, and their families.
- Advertisement -
Edward was a 1965 graduate of Logan Elm High School and 1970 graduate of The Ohio State University. He was a lifelong farmer. In addition to farming, he found joy in music and treasured performing with the Circleville Minor Chords Barbershop Chorus, Blest gospel group, and the Mt. Pleasant Church choir throughout the years. In addition, Ed was blessed with his church family, farm community family, and many close friends.
Funeral services will be held on Monday, October 23 at 11:00 a.m. at the HILL FUNERAL HOME, Kingston with Pastor Barry Bennett and Pastor Eric Umsted officiating. Burial will follow in Mt. Pleasant Cemetery. In celebration of his life, friends may call on Sunday from 2 – 8 p.m. at Hill's. In lieu of flowers, memorial contributions may be made to the Mt. Pleasant Church (1 Church St, Kingston, OH 45644).  Condolences can be made on Ed's online guest registry at www.hillfhkingston.com.
Charitable donations may be made in Edward's memory to the following organization:
Mount Pleasant Presbyterian Church – Kingston
http://https://www.facebook.com/pages/Mt-Pleasant-Presbyterian-Church-Kingston-OH/290506897871
1 Church St, Kingston, OH 45644
Tel: (740) 642-2007