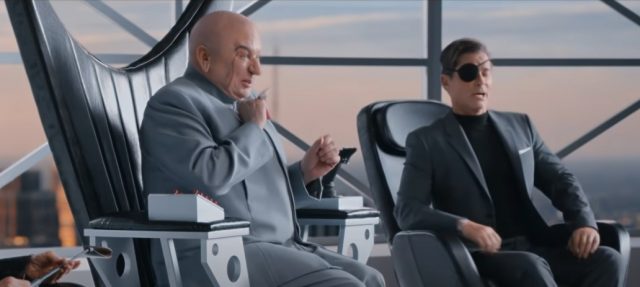 US – The cast of "Austin Powers" is back and talking about GM going electric by 2025 in a new SuperBowl commercial.
During the commercial all the characters are from the original movie, but now Dr. Evil has taken over GM motors and is talking about saving the world from emissions in the new electric line.
GM is on its way to an all-electric future, with a commitment to 30 new global electric vehicles by 2025. GM is positioned to design, engineer, and produce EVs for every style and price point, and we are rapidly building a competitive advantage in batteries, software, vehicle integration, manufacturing, and customer experience.