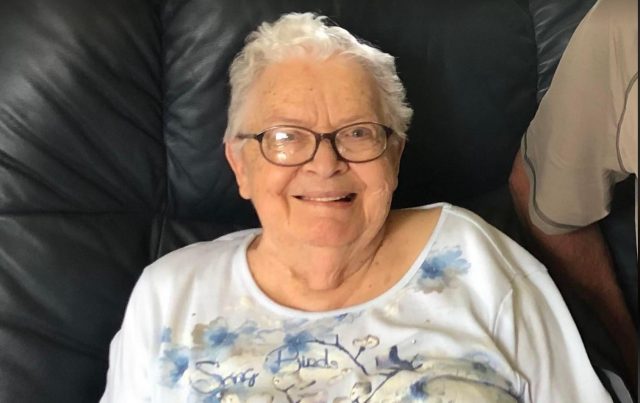 Obituary for Donna Jane Holzschuh (Burcham)
Donna Jane Holzschuh, 89, of Warrenton, North Carolina, formerly of Rockbridge, Ohio passed away peacefully at her home on Friday, October 14, 2022. She was born on November 25, 1932 to Mr. Donald Burcham and Mrs. Roma Stover Burcham in Gallia County, Ohio.
Donna loved watching cooking shows, gardening, flowers and birdwatching. She was a wonderful wife, mother, and grandmother and loved her family. She will be missed by all that knew and loved her.
Donna is preceded in death by her parents; her husband of 58 years, Larry Holzschuh; her son Terry E. Holzschuh and granddaughter Heather A. Holzschuh.
She is survived by her son Larry (Shelley) Holzschuh of Circleville, daughter Heidi Hibbert (Patrick) of Warrenton, NC and daughter in-law Cindy Holzschuh of Circleville, OH; sister Alma Lyvonne Kearney of Sugar Grove, OH; grandchildren Dylan (Sara) Holzschuh, Jacob Martin (Samantha), Katelyn (Matt) Horn, Andrew Holzschuh, Asa (Heather) Holzschuh, Meranda (Chris) Stoll, Adam (Amber) Gooley and Andrea Conboy. Ten great-grandchildren, two great-great grandchildren and special care-taker Samantha Weaver.
Funeral Arrangements have been entrusted to First Cremation Society of Louisburg, NC.