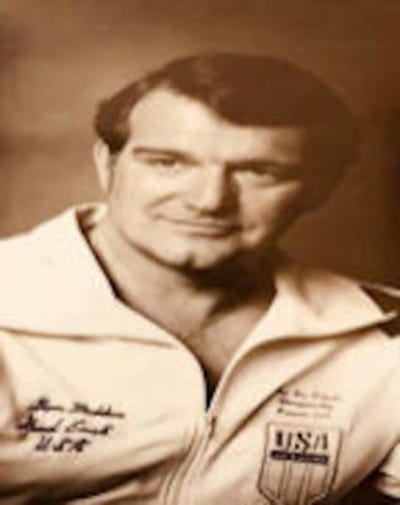 Chillicothe – Donald R. Madden, 86, of Chillicothe, died 1:15 p.m. Saturday, October 9, 2021, at his daughter, Heather Madden's residence unexpectedly from endocarditis and a continuous bacterial infection.
He was born September 17, 1935 in Chillicothe, Ohio to Elmer W. Madden and Alice Blair Madden. Surviving are his oldest sister, Madelyn Good; his younger half-sister Vikki (Madden) Hodge and half-brother Michael Madden both of Ohio. His three daughters, Colleen Block Benjamin, her husband Jeff Benjamin, of Florida and Colorado, Heather Madden, of Dublin, Ohio and Maureen Madden, of Columbus, Ohio. His ex-wife Sheila H. McLachlan Madden, of Dublin, Ohio. His 1st cousin Lorna Blair Abbott, of Chillicothe, Ohio; and grandchildren: Alexandra (Alex) Madden-Beatley and Victoria (Tori Madden-Beatley) Edwards, Blair, Alexis, Sean and Don Madden. He was predeceased by his father, Elmer W. Madden, mother, Alice Blair Madden, his youngest sister, Geraldine Madden, a niece, Melissa Good, along with numerous cousins, uncles and aunts.
Don Madden was known all over the world as Supreme (Great) Grand Master (Soke), Don Madden of the Ko Sutemi Seiei Kan American Karate and JuJitsu Union, compromised of over 200 clubs across the United States and internationally. He put Karate and Jujitsu on the world stage starting in 1980, taking the USA Karate Team to the World Games in various countries all over the world. He was the first to start women's fighting competition. Inducted into several Martial Arts Hall of Fame. Don Madden was the Head Coach for the (AAU) USA Karate Team for over 15 years. He was a trail blazer and marched to the beat of his own drum. He was also an author of 2 Ju-Jitsu books and a children's book. He is in the book of: "Who's Who" and "Maters and Founders" just a few of among the many.
Funeral showing services will be held Thursday, November 4th and Friday, November 5th from 4:00 pm to 7:30 pm at Wares Funeral Home in Chillicothe, Ohio. Funeral services will be held Saturday, November 6th, 1:00 pm at the WARE FUNERAL HOME with Pastor Michael Hodge and Lynn Summers officiating. Burial of his ashes will follow in Grandview Cemetery. The funeral service will be livestreamed. The link can be found at the bottom of his obituary on the funeral home's website.
After the funeral, we will be having an Irish Wake to celebrate our father, Don Madden's life. He wanted an IRISH WAKE with loads of family, friends, laughter, storytelling, liquor, music and dancing. Announcement of location and time will take place at the Funeral.