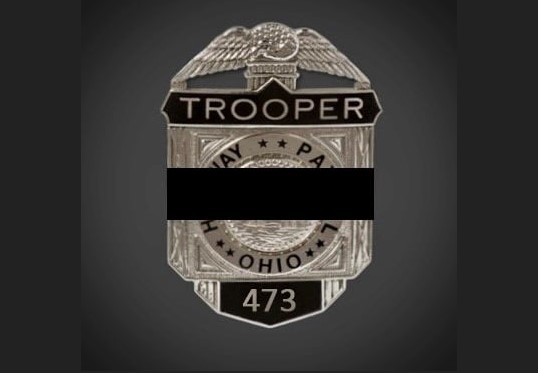 Donald Andrew "Andy" Ward, 48, of Lancaster passed away unexpectedly at his residence on Monday morning, August 30, 2021. He was born July 11, 1973 in Delaware, Ohio to John and Carol (Bates) Ward.
A 1991 graduate of Delaware Hayes High School, he then attended and graduated from the Delaware Police Academy and attended Columbus State for 2 years, where he received his Associates Degree in Criminal Justice. He then furthered his education at Wilmington College, where he received his Bachelor's Degree in Criminal Justice. He then graduated from the Ohio State Highway Patrol Academy, Class #130.
On August 1, 1998, he married the love of his life Brenda Zinn. Together they shared 23 years of marriage and raised 2 children.
Dedicated to law enforcement and serving his community, Andy was an Ohio State Highway Patrol Trooper, Unit #473 for the Lancaster Patrol Post #23, serving Fairfield and Perry Counties for the past 24 years. A fun-loving family man, he enjoyed coaching and attending his kids' activities, but most of all, he was most proud of his kid's achievements in running and academics. He was also an avid runner, comic book collector and fan of the Cleveland Browns and Cleveland Indians.
Andy was preceded in death by his brother Cassidy Ward in 2015, paternal grandparents Fuzz and Pauline Ward, maternal grandparents Donald and Gladys Bates, and his aunt Alice Stewart.
Left to cherish his memory are his loving wife, Brenda; son, Andrew "Drew" Ward who is currently attending Murray State University; daughter, Meagan Ward who is currently attending Marshall University; his parents, John and Carol Ward of Delaware; brother, John Ward of Delaware; nieces, Madison and Mackenzie Ward and Hailey Zinn; nephews, Jakeb, Ryan and Tyler Zinn; aunts, Lois Barbro, Donna (Jim) Brawley and Martha (Kevin) Irwin; uncle, David (Pam) Bates; brother-in-law, Dan (Laurie) Zinn; feline companions, Company and Chuck Freakin' Norris; his guinea pig, Odie; many cousins and a host of friends.
The family will receive friends on Friday, September 3, 2021 from 11 a.m.–1 p.m. at the Snyder-Rodman Funeral Center, 101 Valleyside Drive at W. William Street, Delaware, where services will follow at 1 p.m. Burial will be in Oak Grove Cemetery.
In lieu of flowers, contributions in Andy's memory may be made to Drew and Meagan's college education fund.
The Snyder-Rodman Funeral Center of Delaware is honored to serve the Ward family. To share a fond memory of Andy or to offer a condolence to his family, please visit www.snyderfuneralhomes.com.