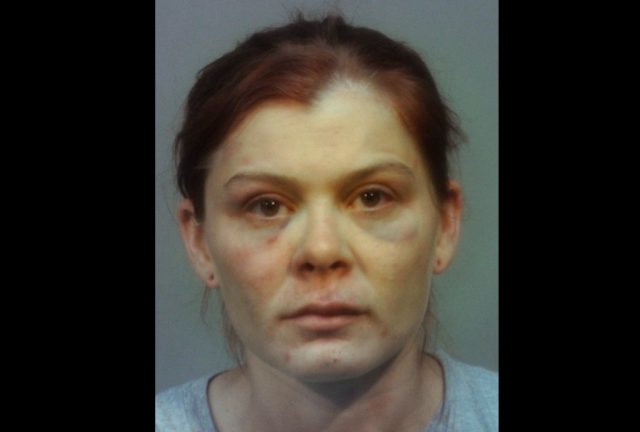 Nelsonville – A woman has been arrested and a man has been hospitalized after a domestic fight with a knife.
According to Nelsonville Police, at 11:59PM Officers responded to Poplar St for a report of a Domestic Disturbance. The caller reported that a male individual and his ex-girlfriend were fighting. At this time, it was unknown if the altercation was verbal or physical because the caller hung up the phone.
When officers arrived they found a male suffering from a knife wound and had reported that he had been stabbed by his ex-girlfriend. The Ex-Girlfriend identified as Sara Minturn reported to police that she was bleeding from the face from being hit. EMS was also requested for a bite wound on the hand and high blood pressure for another involved person.
The male was transported by EMS to a local hospital for care. Sarah Minturn was transported and booked into the Southeastern Ohio Regional Jail on a charge of Domestic Violence.