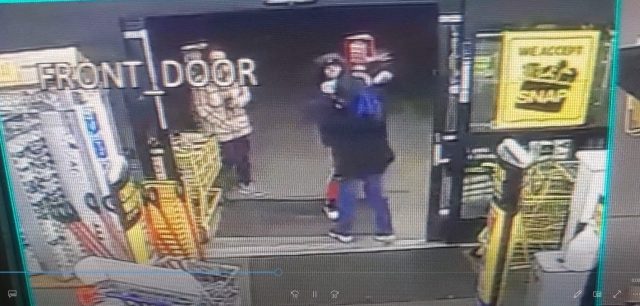 CIRCLEVILLE – On January 3rd at 9 pm Circleville police were dispatched to Dollar General on North Court street for an assault and report of shoplifting.
According to the report, an employee told police that while she was stocking shelves in the food aisle she witnessed a female suspect shoving items into her pants. The Employee stated that the suspect had another female standing as a lookout at the front desk. When they attempted to leave the store with items in her pants when the same employee confronted her at the front door of the business.
Cameras at the front door show the suspect turn around and hit the employee several times on her arms in an attempt to escape. She also stated that the female threatened her several times during the incident as well.
Witnesses at Speedway stated that they saw the woman had fled into Elsea's trailer park behind Dollar General with another female. Police patrolled the area but the person responsible for the shoplift and assault has yet to be found. The video below shows the assault and the woman if you have any information please contact the local police.