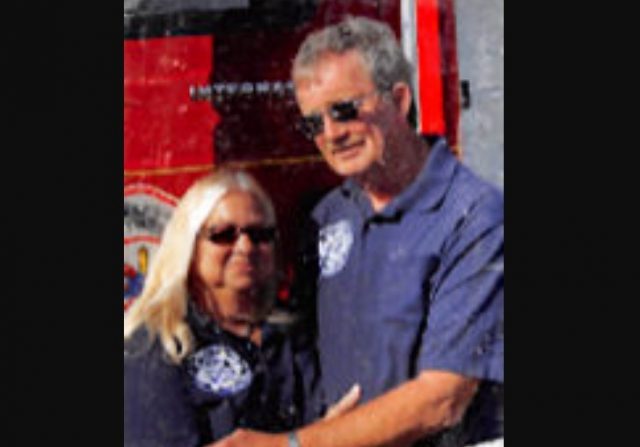 Dennis Mark Ramsey, 71, of Chillicothe, passed away 3:30 p.m. Tuesday, March 15, 2022 at his home unexpectedly after an extended illness.
 He was born October 31, 1950, in Ross County, to the late David F. and Ella Louise (Cox) Ramsey.
On June 26, 1971, he married Deborah L. Allen who survives.
 Surviving are sons Brian (Anissa) Ramsey of Chillicothe, Mark (Cheryl) Ramsey of Oak Hill; daughter Angela (Jason) Tucker of Chillicothe; grandchildren Lindsay Ramsey (Jessie), Mark Jr (Anita) Ramsey, Luke (Brooklyn) Ramsey, Jarrett Ramsey, Christian (Kayla) Ramsey, Dakota Tucker, Kaylee (Gavin) Ramsey, Hannah (Adam) Tucker, Zaylary Frasure, Zyndayla Frasure; 10 great grandchildren with 2 on the way; sister Cheryl Lynn Ramsey; many friends, including Richard and Duella Pettiford of Chillicothe.  He is predeceased by brother Gary D. Ramsey.

 Dennis attended the Richmondale United Methodist Church.  He retired from the Mead Corporation, was a member of UPIU Local 731.  Dennis joined the Jefferson Township Fire & Rescue Dept in 1974, he became the fire chief in 1988.  He was also a member of the Ross Co. Fire & Rescue Association, and served in the Air Force National Guard.

 Funeral services will be held 2 p.m. Saturday, March 19, 2022 in the WARE FUNERAL HOME with Pastor Karen Farr officiating.  Service will conclude in the Richmondale Cemetery with a Military Graveside rights by the Ross County Veterans Honor Guard and last call by the Jefferson Township Fire Department.  Friends may call at the WARE FUNERAL HOME from 4-8 p.m. Friday, March 18, 2022.