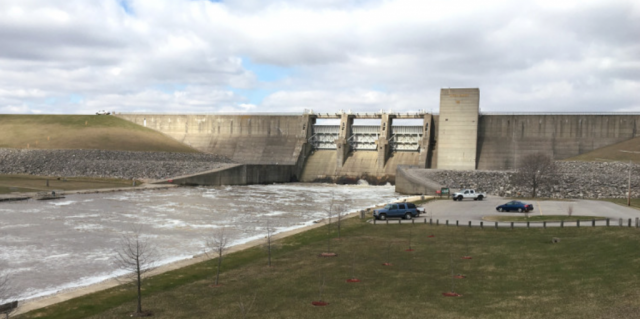 PICKAWAY – Deer Creek lake, Us Army Corps of Engineers says that they are preparing for summer.
Starting Friday, April 1st Deer Creek US Army reported that they will slow the outflow and release a minimum bringing water levels back up to summer pool levels.
Visit the Deer Creek Lake visitor center for more information on the dam and lake. You can also enjoy interactive and interpretive displays. You can walk the path outside the visitor center for views of the dam that you can't see elsewhere.
Fishing in the spring offers great saugeye fishing, as well as channel catfish, largemouth bass, and crappie year-round.
You may also rent a boat, fuel up, or rent a seasonal dock from the Deer Creek Marina. The Marina offers pontoons, jet boats, fishing boats, or kayaks. For more information, please call (740) 869-2100.
The State Park provides just over 200, all electric, campsites to choose from with both shaded and unshaded options and make sure to bring your furry friend, because pets are permitted at all sites!
The park also offers a 18 hole disc golf course provided by the state, with the addition of one practice hole! The course is free to all users and parking may be found at the campground entrance. If you're new to the activity, equipment is available to rent at the campground store, located at the entrance.
There's lots to do at the state park more information can be found here: https://www.lrh.usace.army.mil/Missions/Civil-Works/Recreation/Ohio/Deer-Creek-Lake/fbclid/IwAR3fEBDKsWFcIcJx0FXIiJBERyIp2UtuaI77n4aEYnRREMekCTDhalUJ4sc/