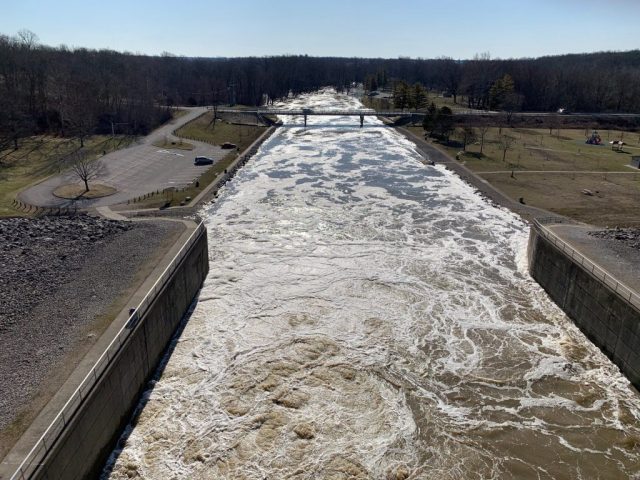 PICKAWAY – Over the past few weeks Pickaway county has received an ample amount of rain dams like the one in Deer Creek hold some of those waters and release them when the time is right.
The Deek Creek Dam was created to reduce flooding the area by the Scioto River. Holding back water creates a storage area for excess water that is released when needed. Total flood damage prevented by the dam has an estimated over 100 million dollars.
The original build was authorized by the Flood Control Act of 1938, construction of the dam began in 1965 and was completed in 1968. The dam was designed to be a key component in a comprehensive plan for the Ohio River Basin, to provide Flood Risk Management, Recreation, and Fish and Wildlife Management for the area. the 1,277 acre lake costs around 19 million to create. in 1974 the Ohio Division of Natural Resources opened the area up as a State Park.
Accoridng to the US Army of Engineers the dam waters peaked at just over 825 ft average winter elevation is 796. That's 19 feet of water rise from the flood and rains.
Now that the floodwaters have moved downstream, the dam can release those waters. The Corps are reporting around 6.3 outflow levels releasing roughly 2300 cubic feet of water per second. Until they return to winter pool