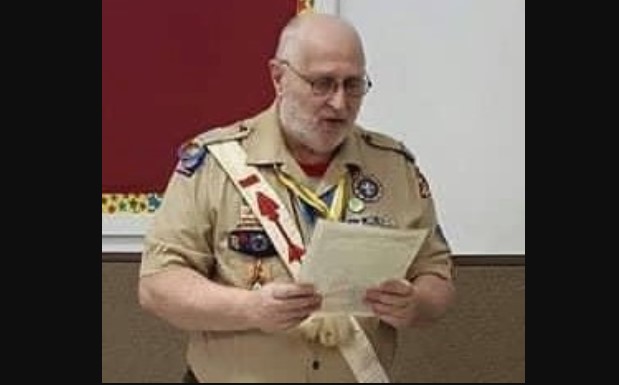 Daniel Althouse, Sr., 67, of Chillicothe, passed from this life Friday morning, July 29, 2022 in the Adena Regional Medical Center following an extended illness. He was born September 16, 1954 in Chillicothe, the son of the late Ralph and Rita (Hollis) Althouse. On October 2, 1973 he married the former Juanita Coronado who survives.
Surviving are children, SueEllen (Norman Mitchell) Althouse, Cynthia (Christopher) Hinty, and Danny (Amanda) Althouse, all of Chillicothe; grandchildren, Briana Ragland, Adam Althouse, Tiffani (Dylan) Shull, Ryan Compher, and Alexander Compher; great grandchildren, Havana Ragland and Huxlee Evans; sisters, Laura (James) Lewis, Gloria Donnells, Jennifer (Michael) Gumm and Theresa Martin, all of Chillicothe, and Rose (J.R.) Reed, of Columbus; a brother, Michael (Cecilia) Althouse, of Waverly. He was preceded in death by his parents; a sister, Marjorie Althouse; a brother, Gregory Althouse, and brother- in- law, Bob Martin.
Daniel was an Eagle Scout and a veteran of the United States Army. He retired from the V.A. Medical Center, as a Lab Technician, and was involved in the Boy Scouts of America.
A Funeral Service will be held at 12:00 p.m., Tuesday August 2, 2022 in the FAWCETT OLIVER GLASS AND PALMER FUNERAL HOME with Pastor Tom Parian, officiating. Burial will follow in St. Margaret Cemetery with military rites conducted by the Ross County Veterans Honor Guard. The family will receive friends at the funeral home from 10:00 a.m. until the hour of service on Tuesday. An online memorial is available at www.fawcett-palmer.com.
The Fawcett Oliver Glass and Palmer Funeral Home is honored to serve the family.