HUNTINGTON, W.Va. – August 22, 2019 – CSX's Spirit of our Law Enforcement commemorative locomotive is being unveiled today at the company's Huntington, W.Va. locomotive shop. CSXT 3194 is being renamed to honor our nation's police officers who dedicate their lives to serve and protect communities across our network.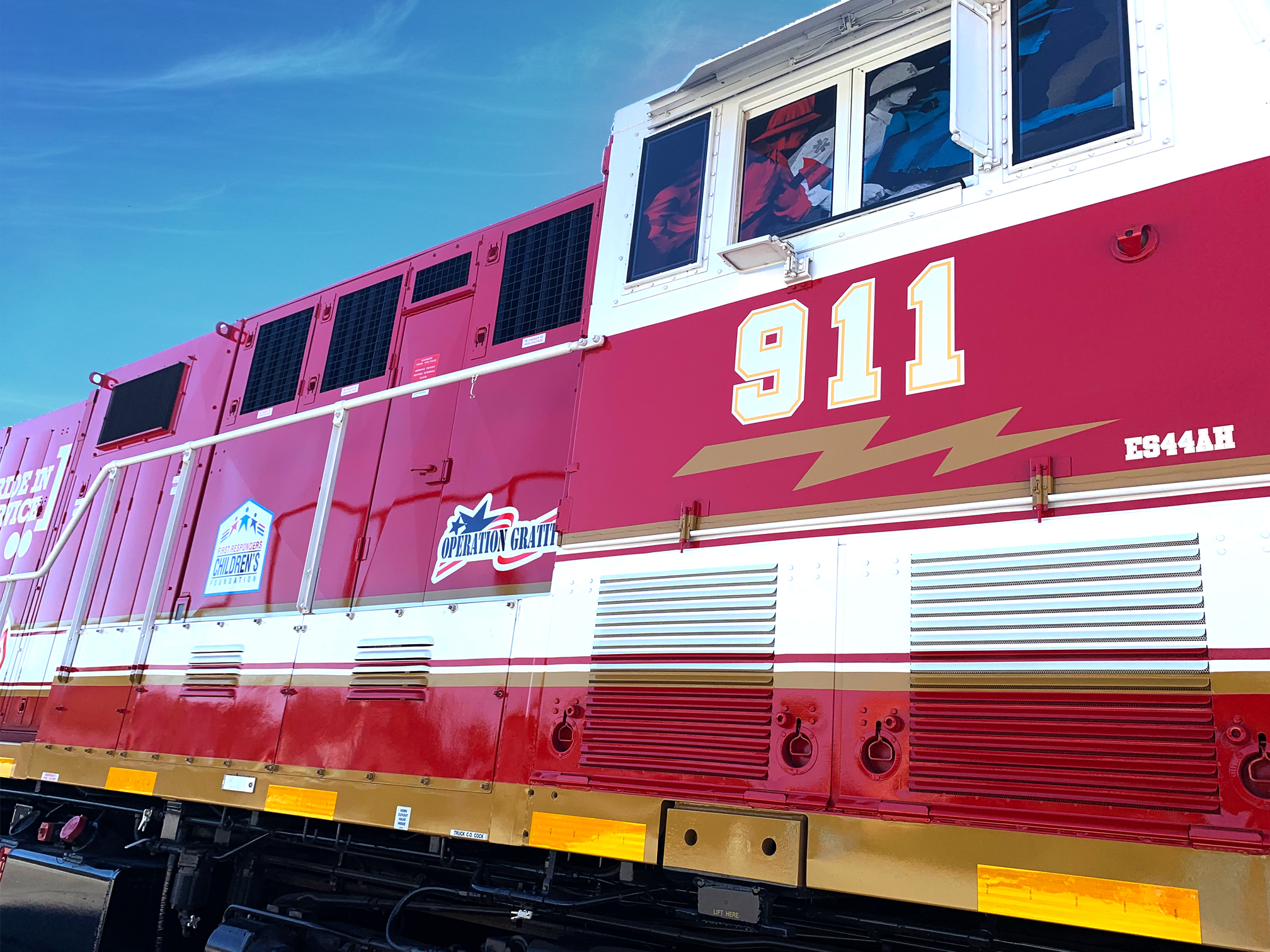 "CSX is proud of the employee craftsmanship involved in transforming this locomotive into a special commemorative engine," said Ed Harris, executive vice president of Operations. "This is a moving tribute to the men and women who serve us every day and aligns with CSX's goal to connect military service members, first responders, and their families to the resources and support they need."

The Spirit of our Law Enforcement joins our collection of Pride in Service locomotives launched this spring – the Spirit of our Armed Forces and the Spirit of our First Responders. When not actively moving customers' freight, the locomotives are made available for special events along the CSX system – extending our culture of service and commitment from our customers to the communities where we operate.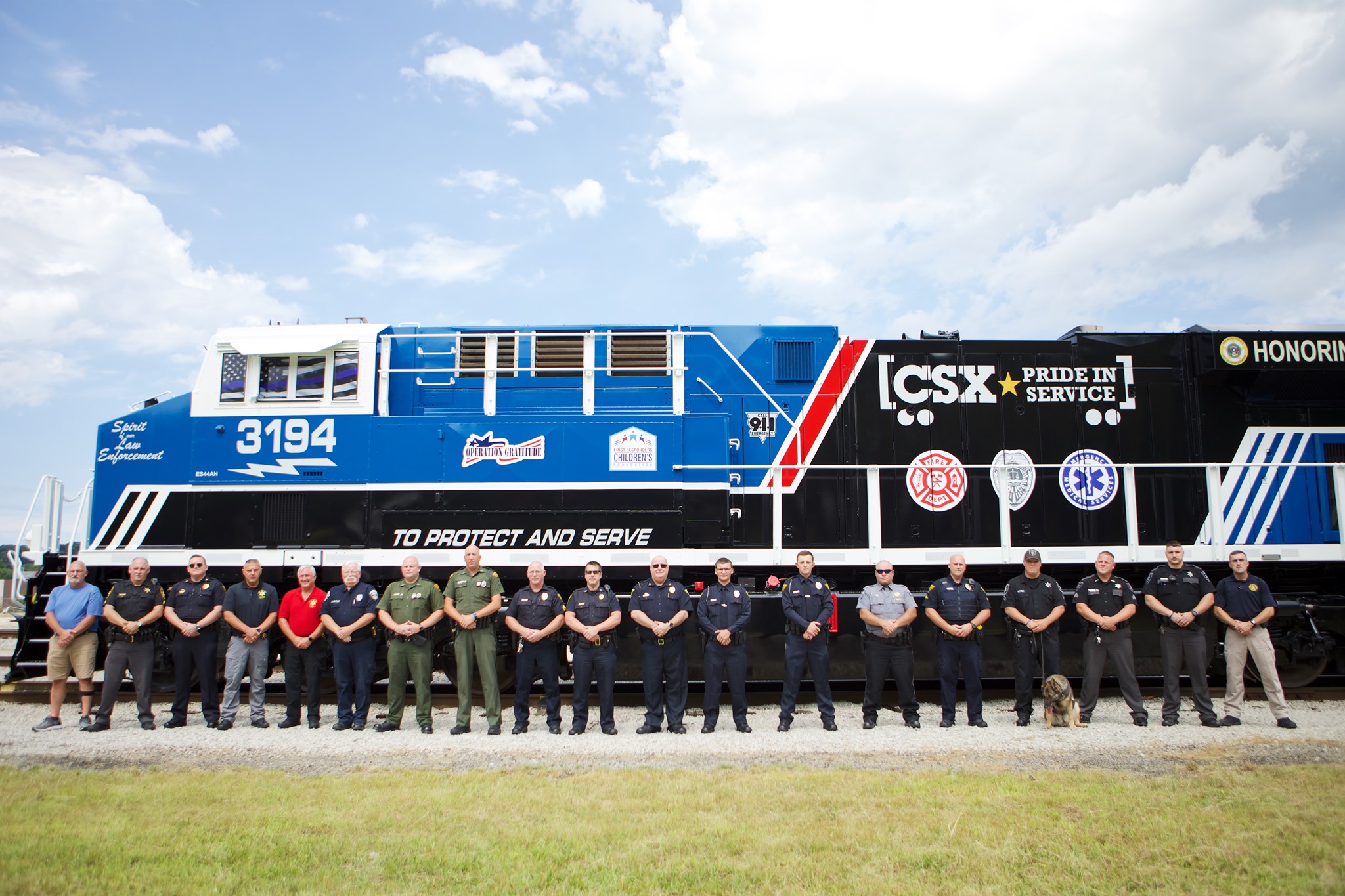 Each locomotive is painted to honor the five CSX Pride in Service partners and to promote the CSX Pride in Service program, a signature community investment initiative with a goal of positively impacting 100,000 military service members, veterans, first responders and their families by 2020.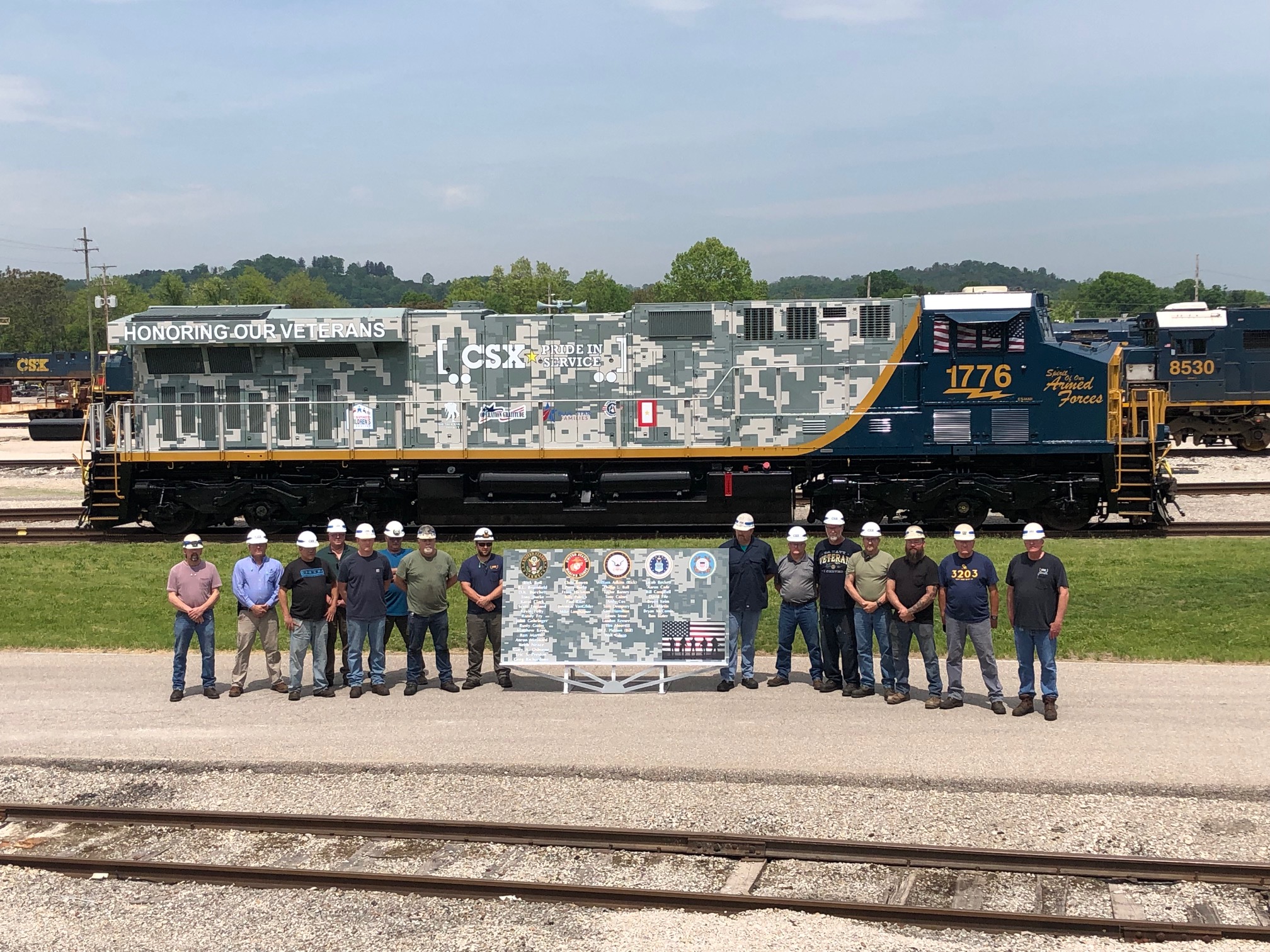 CSX, based in Jacksonville, Florida, is a premier transportation company.  It provides rail, intermodal and rail-to-truck transload services and solutions to customers across a broad array of markets, including energy, industrial, construction, agricultural, and consumer products.  For nearly 200 years, CSX has played a critical role in the nation's economic expansion and industrial development.  Its network connects every major metropolitan area in the eastern United States, where nearly two-thirds of the nation's population resides.  It also links more than 230 short-line railroads and more than 70 ocean, river and lake ports with major population centers and farming towns alike.  More information about CSX Corporation and its subsidiaries is available at www.csx.com. Like us on Facebook (http://facebook.com/OfficialCSX) and follow us on Twitter (http://twitter.com/CSX).