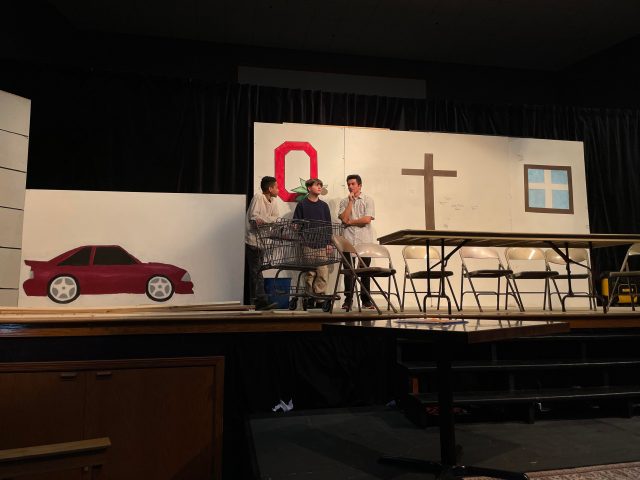 Crossroads Christian Academy is proudly opening with their first stage production this weekend. The play is 1st Church of Pete's Garage and features 16 middle school and high school students. Director Gracieanne Gray said, "Seeing the kids try something new and come out of their comfort zone and come out of their shell has been a joy." About the play, Gray said, "It's super cute and will definitely make you laugh. The premise surrounds a group of kids who don't like the way their church is being run, so they decide to start their own in a kid named Pete's garage which of course turns into a big mess."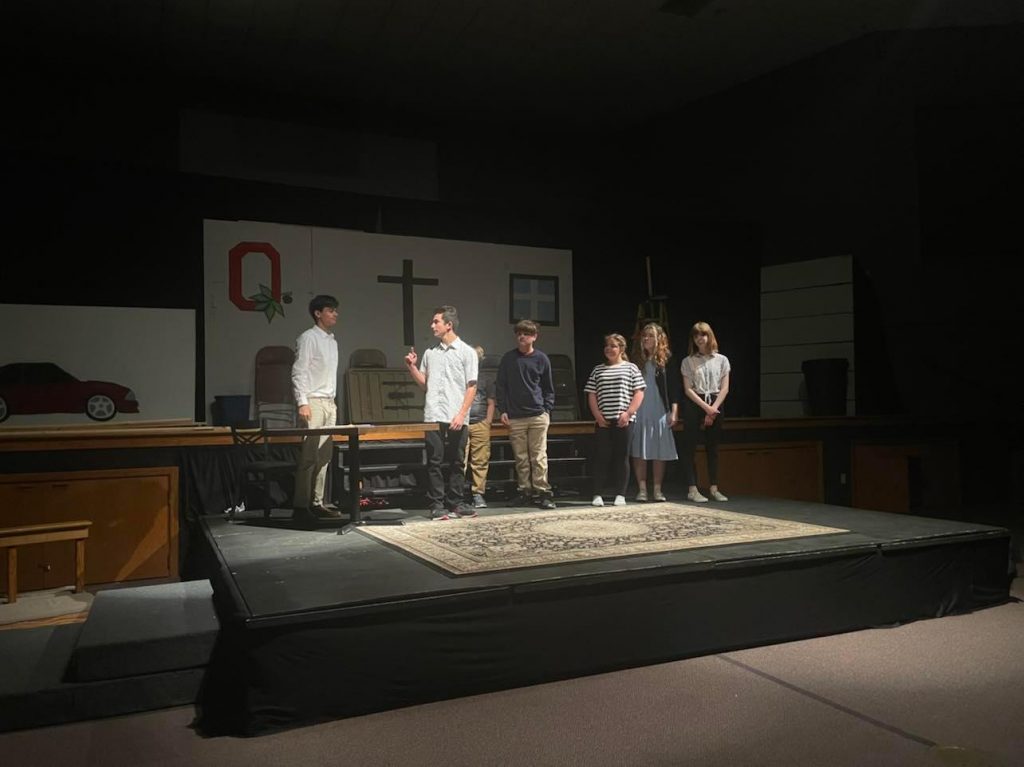 The show was done at the original Crossroads- Jefferson Church- in 1992. It was suggested by Cathy Cook, a Sunday school teacher and bible teacher for the school. The original show featured parents and family members of some of the current cast audience members will see onstage this weekend.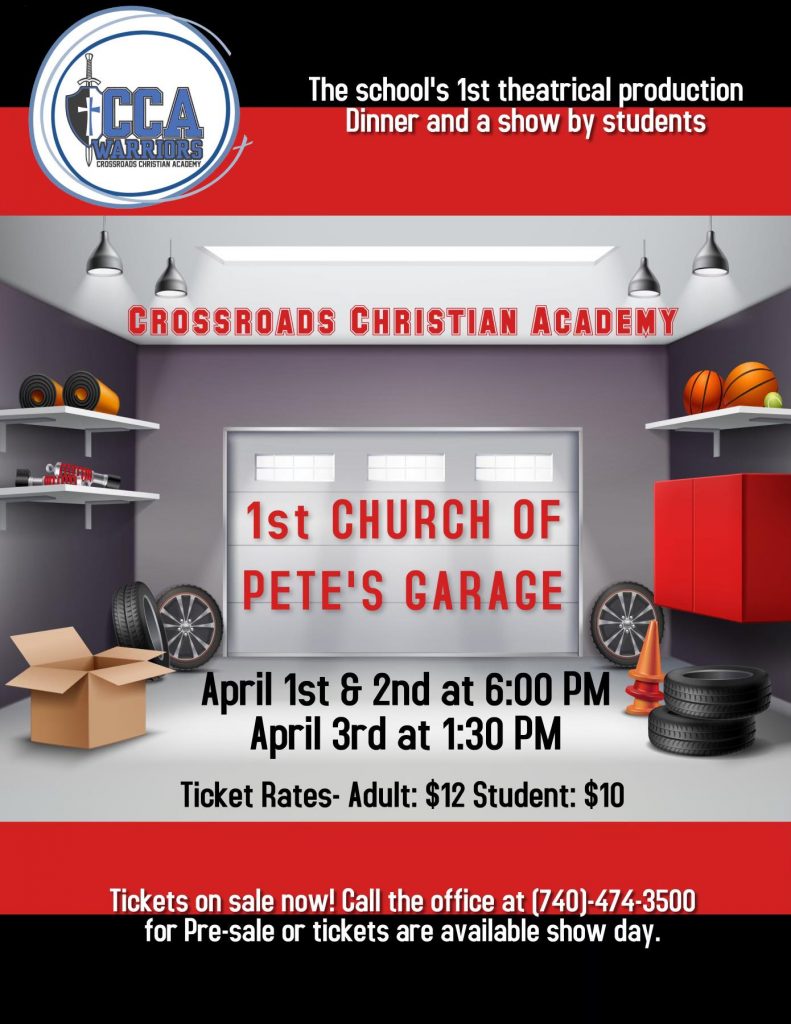 Pastor and Principal Wayne Gray said, "This is the first school play we've ever had. A lot of the kids were unsure at first… We are trying to promote the arts in the school. It builds confidence and character." According to him, all of the money raised will go to the arts budget for the school.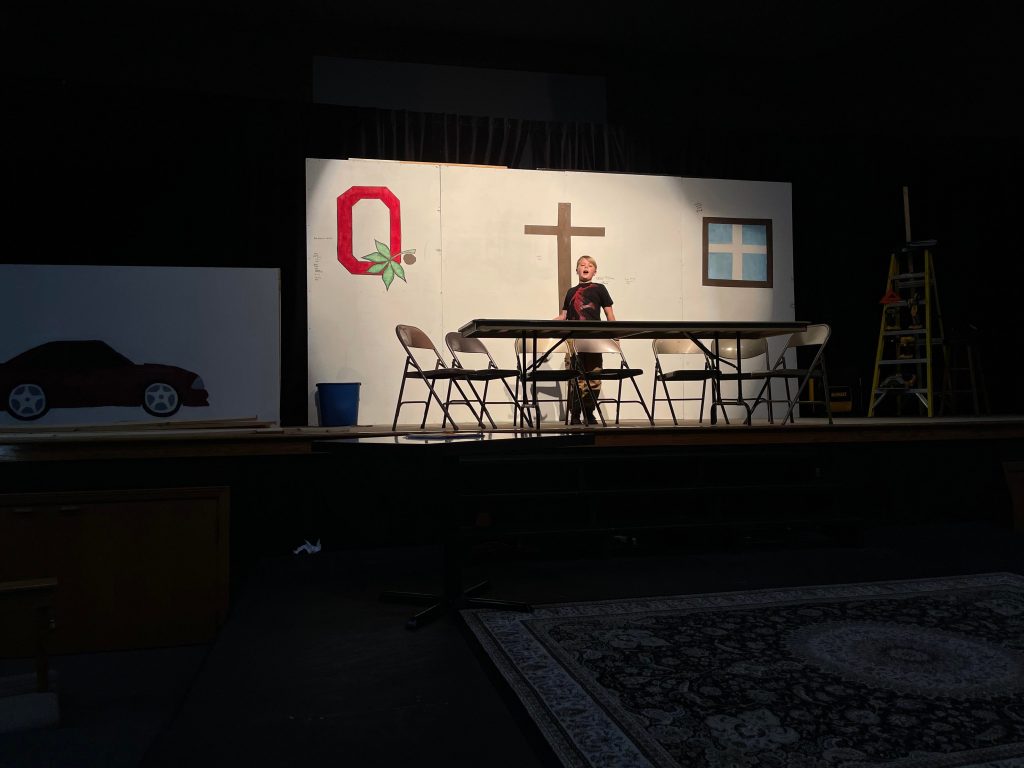 Menu (Meal included in ticket cost):
Friday: Spaghetti
Saturday: Chicken Alfredo
Sunday: Taco Bar
Tickets can be purchased in advance by calling 740-474-3500. They request that you call in advance to reserve your seats. Tickets can also be purchased at the door. Tickets are $12 for adults and $10 for students. children under four are admitted for free.