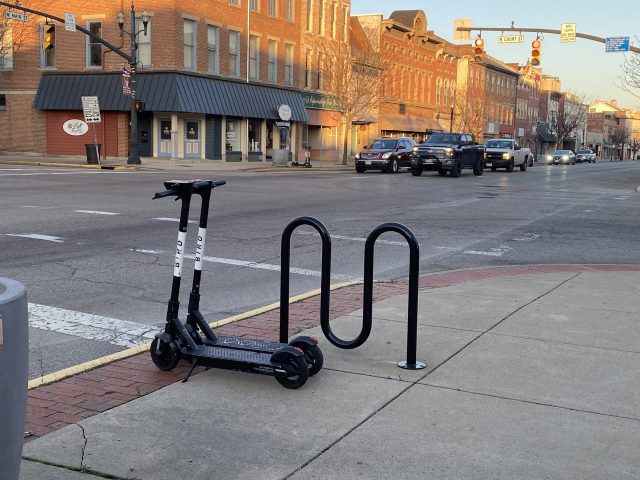 CIRCLEVILLE – Circleville City Council is aiming to restrict some low-speed micro-mobility devices and scooters from city sidewalks.
Circleville City Councilwoman Katie Hedges explained, "The main driver of this came from the safety director to address the electric scooters to prevent them on city sidewalks and allow them on the OCU trail."
Hedges explained the ordinance had nothing to do with personal mobility scooters.
The ordinance is more aimed at the new electric scooters that are paid use in town. According to the owner of Bird scooters, those scooters are not intended for use on sidewalks anyways so the ordinance should not affect that situation. He did mention that the use of the scooters at OCU has been very popular especially on the OCU round town trail for students to get access from OCU to the City of Circleville.
The ordinance had its first reading during the Council meeting on Tuesday.