FAIRFIELD – In March of 2020 a collaborative investigation that spanned nearly a year dismantled a drug trafficking organization with ties to Dayton, Ohio, that was responsible for distributing more than sixty-two and one-half (62.5) pounds of methamphetamine across Fairfield, Hocking, Pickaway, and Franklin Counties. The investigation resulted in two-hundred and thirty-six (236) felony charges including engaging in a pattern of corrupt activity.

Those charges included 35 felonies of the 1st degree, 90 felonies of the 2nd degree, 62 felonies of the 3rd degree, 38 felonies of the 4th degree, and 11 felonies of the 5th degree.

As the investigation unfolded it was learned that Phelps was supplying individuals with methamphetamine at the wholesale and retail sales level across multiple central and southeastern Ohio counties. This investigation and its successful outcomes are a direct result of the commitment to continued collaboration between the Fairfield-Athens-Logan-Circleville Major Crimes Unit, Columbus Division of Police, and BCI. The Prosecuting Attorney's Offices in Fairfield, Hocking, and Pickaway Counties and the
Ohio Attorney General's Special Prosecutions Section played a huge role in pursuing these indictments and the prosecutions to follow. This investigation went far beyond traditional investigative methods employing the use of specialized analytical support from BCI and the El Paso Intelligence Center and technology which greatly aided in clearly identifying all those involved, and the scope of their organizational reach.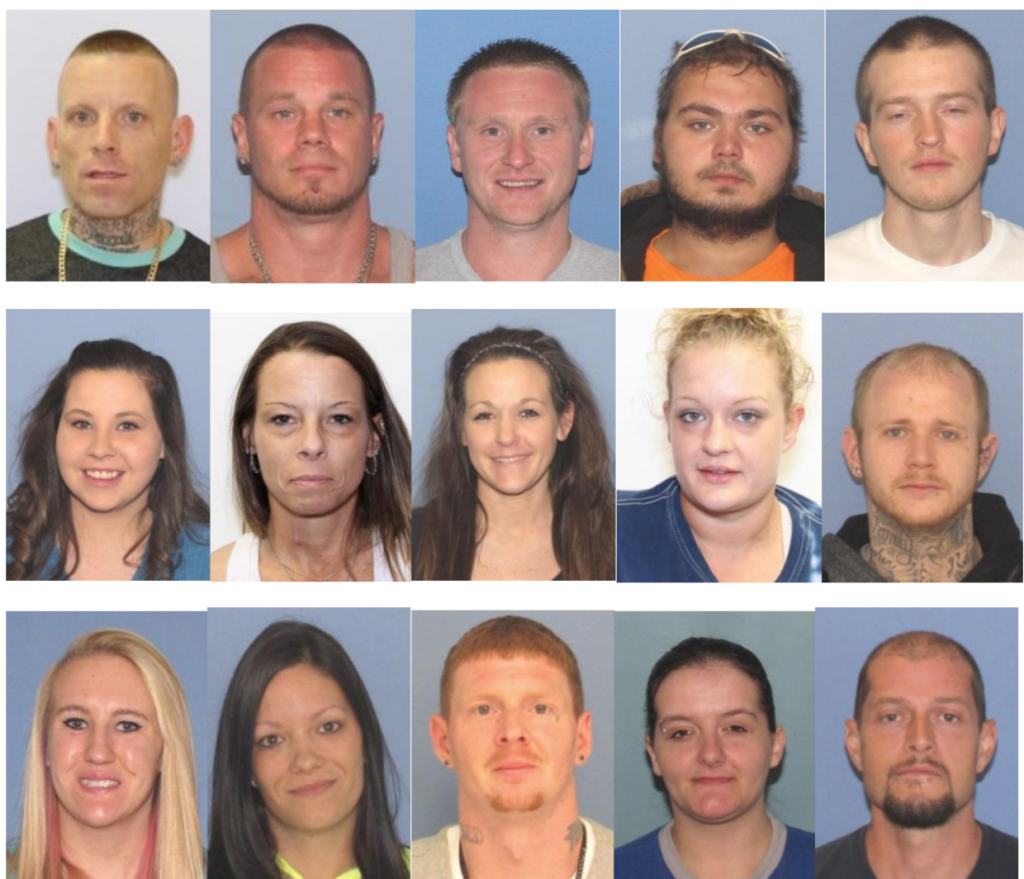 "As technology evolves so do the criminal enterprises that use it to facilitate their illegal activity including the use of the dark web, social media, instant messaging, and cloud-based services. In this case, Major Crimes Unit Detectives and their partners from the Columbus Division of Police, and the Bureau of Criminal Investigation utilized every possible technology-based investigative tool at their disposal to not only observe and record conversations between members of the Phelps organization but monitor their movements to include capturing on video drug transactions between Phelps and his co-conspirators. Investigators were not only able to interdict drug trafficking occurring in real-time but were able to historically chronicle their drug trafficking enterprise throughout the investigation. The abundance of evidence collected allowed prosecutors to indict key members of this organization on Engaging in a Pattern of Corrupt Activity
charges.
The Fairfield-Athens Major Crimes Unit is proud to announce the conviction & sentencing of a Major Drug Trafficker in Fairfield County. Robert "Bobby " Phelps of Columbus plead guilty yesterday in Fairfield County Common Pleas Court to 13 counts of an 84 count indictment and was sentenced as a Major Drug Offender to 15 years in prison with 13 years being Mandatory time. Phelps plead guilty to five Felonies of the first degree including Engaging in a Pattern of Corrupt Activity, four Felonies of the 2nd Degree and four Felonies of the 3rd Degree. Phelps and fifteen co-defendants were arrested in March of 2020 as part of Operation "Krystal Ball" which dismantled a drug trafficking organization that supplied methamphetamine across Fairfield, Hocking, Pickaway and Franklin Counties. The Major Crimes Unit would like to thank the following agencies who collaborated in this investigation and made this significant outcome possible.