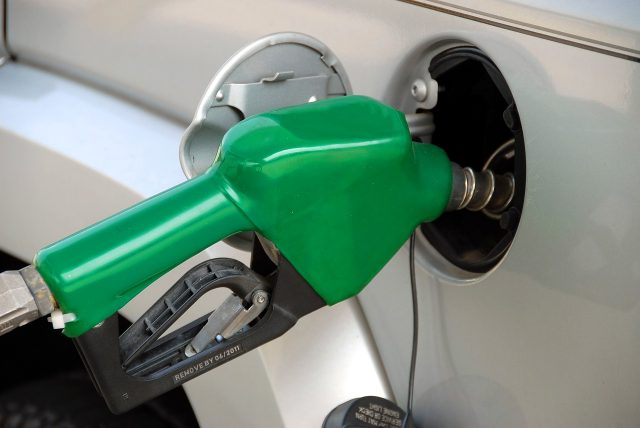 Washington, DC – Congressman Mike Carey (OH-15) today introduced the Pay Less at the Pump Act along with his Ways and Means colleagues Representatives Adrian Smith (NE-03), Carol Miller (WV-01), Kevin Hern (OK-01), Darin LaHood (IL-16), Nicole Malliotakis (NY-11), and Ron Estes (KS-04) to lower gas prices for consumers, encourage more domestic energy production, and reduce America's reliance on foreign sources of energy.
The Pay Less at the Pump Act will amend the IRS Code of 1986 to terminate the Hazardous Substance Superfund financing rate, also known as the Superfund Tax. Superfund Tax is imposed on crude oil when it is received at a U.S. refinery and applies to imported petroleum products. By terminating the Superfund Tax, taxpayers will save an estimated $10.5 billion over the next 10 years, lowering costs for all Americans.
The Biden Administration and Congressional Democrats reinstated the Superfund Tax as part of the Inflation Reduction Act (IRA) at a rate of $0.164 per barrel. Additionally, the IRA indexed this rate annually for inflation, meaning the current Superfund Tax rate is $0.254 per barrel.
"The American people need any relief they can get when it comes to the cost of energy, and this is a step in the right direction to reduce energy prices across the board," said Congressman Carey. "The Biden Administration continues to implement policies that drive up the cost of oil and gas, which has been the main driver of our inflation crisis. House Republicans and the Ways and Means Committee are committed to lowering energy prices for the American people through common-sense legislation like the Pay Less at the Pump Act."
"Under President Biden's radical climate agenda, taxes on American energy have risen while America's role as a global energy leader has diminished. The result has been higher prices at the pump for families, increased expenses for businesses to ship their products, and skyrocketing input costs for farmers," said Ways and Means Chairman Jason Smith. "Rep. Carey's bill, the Pay Less at the Pump Act, will reduce our reliance on foreign sources of energy, protect American energy producers, and lower energy costs by eliminating Democrats' newest tax hikes on traditional energy sources utilized by American families like oil and gas."
Key Facts
When President Biden was sworn in as President, the average price for a gallon of gas nationwide was $2.39. Today the national average for a gallon of gas is $3.57.
President Biden's and Congressional Democrats' anti-fossil fuels policies resulted in gas prices reaching a historic high of over $5 in June 2022.
About 47% of American households use natural gas to heat their homes
Natural gas prices were projected to increase 25% since last winter compared to the year before.