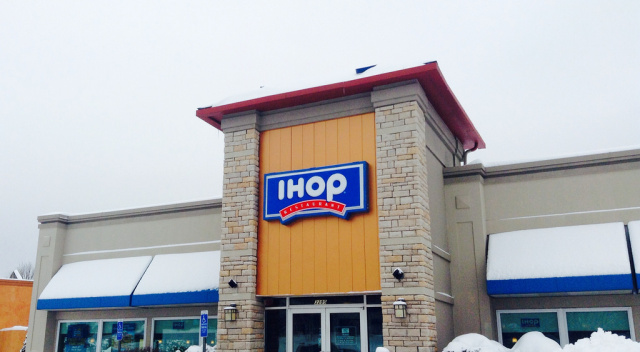 CIRCLEVILLE – Confusing huh?  Yeah thats what I thought also.
IHOP has revealed that the whole IHOB name change was a joke, according to the IHOP twitter account the IHOB name change was to promote the burgers at the restaurant.  IHOP was successful in making a huge splash on the online world with many people arguing and making fun of the simple change in name.  Other fast food restaurants like Burger King and Wendys took a shot at the Pancake company, proving that the ploy worked for advertising.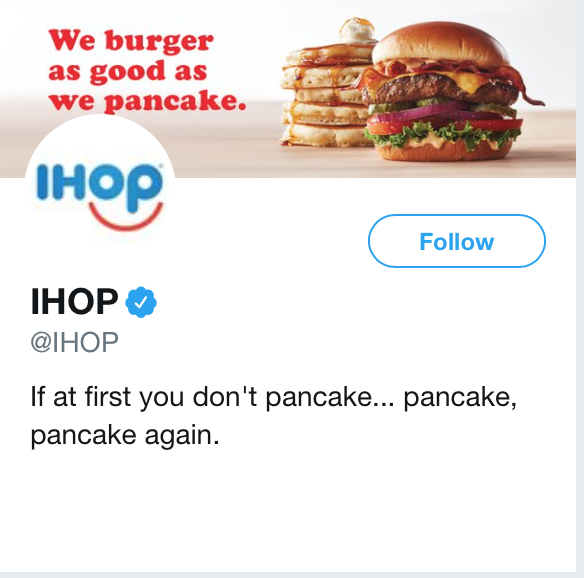 Here is a press release from IHOP on June 11, 2018 –Today, IHOP® Restaurants announces that it is going by a new name – IHObSM. Since the news broke last week on the brand's social media sites, fans can't get enough with more than 30,000* people speculating what the change could "b", guessing everything from bacon to brunch to bananas. The change in fact celebrates the debut of the brand's new Ultimate Steakburgers, a line-up of seven mouth-watering, all-natural burgers. Each Ultimate Steakburger starts with 100% USDA choice, Black Angus ground beef that is smashed on the grill to sear in the juices and flavor before being topped with premium ingredients and sandwiched between a buttered and grilled Brioche bun.
To show the brand is as serious about burgers as it is about its world-famous pancakes, it's flipped the "p" to a "b" in their iconic name for the time being, including its Twitter handle. A flagship IHOb restaurant in Hollywood, CA, has also been completely re-burgered and will play host to the VIB launch party the evening of June 11. But even those who aren't near Los Angeles can get in on burgermania at IHOb — for a limited time, the new Ultimate Steakburgers are available with unlimited fries and a drink starting at $6.99 at participating locations**.
According to IHOP FACEBOOK and Twitter they recently changed the name back to officially IHOP, and claimed the ploy as a marking tool for burgers.  They also claimed "It's weird how we changed back for our 60th birthday as if it was planned."