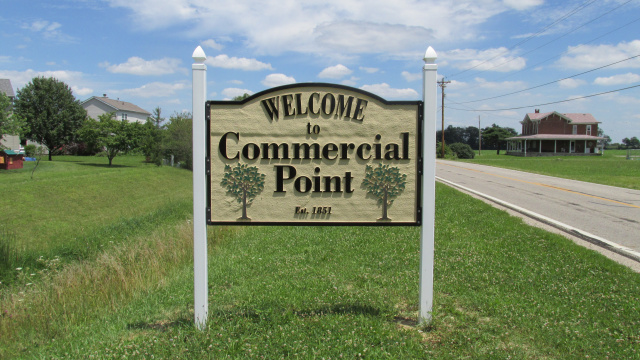 COMMERCIAL POINT – A conversation that has spanned many council meetings, will Commerical Point allow slow moving licensed vehicles like golf carts that cannot operate faster than 20 mph on main roads.
The definition of "slow Moving vehicles" was the biggest part of discussion and needed clarification by the city solicitor.
"Low Speed vehicles are classified as 20-25 mph vehicles and without a city ordinance when licensed with the state can be driven on roads. Regular vehicles are defined as vehicles that can travel over 25 mph, and under-speed is defined as vehicles that are less than 20 mph."
The Commerical Point ordnance only affected those vehicles that could travel under the 20 mph speeds because state law allows vehicles over 20 mph as long as they are licensed, and operating in speed zones that are 35 mph or less.
The decision was made to not allow underspeed vehicles to operate by City Council, but that didn't end the fight.
Local woman who spoke out about the golf cart situation in Commerical Point says she was targeted by police when she was pulled over a few days after the decision by Council. She was in her golf cart and ticketed for under-speed by Commerical Point Police officer Sergeant Murphy.
Becky Blevins claims in a facebook post that her golf cart exceeds the speed of under-speed and is legal as a slow moving vehicle that can reach speeds over 20 MPH. Additionally Blevis says that he wrote the ticket for Circleville Court vs Mayors Court because of prejudice and because Blevins is a former council member.
Blevis said she will fight for what she believes is her right to operate her vehicle on a public away.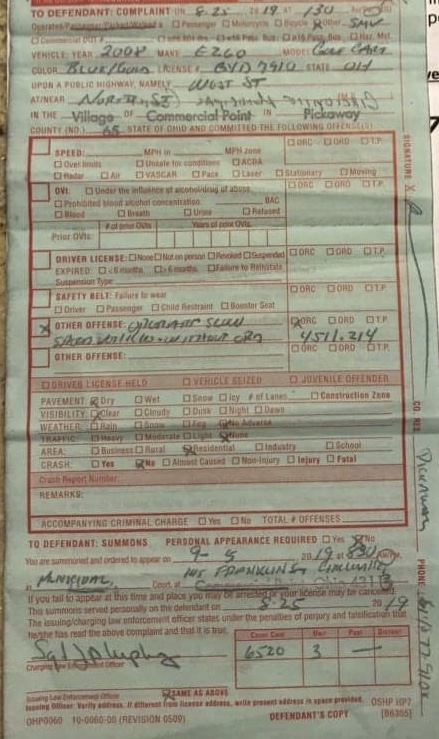 According to the ticket Blevins and Commerical Point Police are set to appear in court on September 5 at 8:30 am at 145 Franklin Street Municipal in Circleville for the citation.
We will follow up with the decision by judge on this decision.