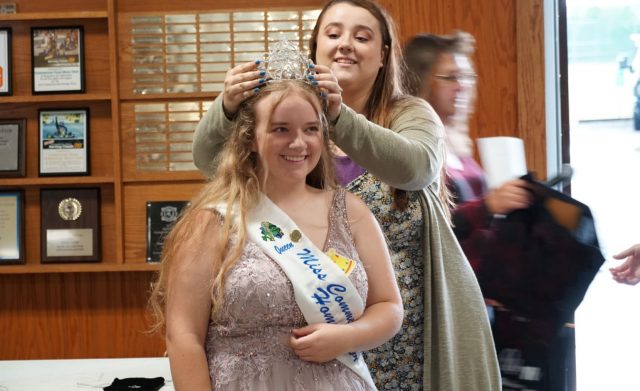 COMMERCIAL POINT – Severe Weather didn't stop the Commercial Point Homecoming festival from crowning new royalty.
The festival had its Homecoming Queen contest at 7 pm on Wednesday night, four ladies had entered the contest. During the contest, each lady was asked a "fishbowl" random question about themselves and how they perceive the community and events. Just as the last contestant answered her questions severe weather came in and the tornado sirens sounded due to a tornado watch in the area. Local firefighters stopped the contest and asked everyone into the shelter house until the storm was over.
While in the shelter house the show went on, the electronic equipment was reset and the contest continued under shelter.
Emma Wasem, 14 from Teays Valley was crowned 3rd Attendant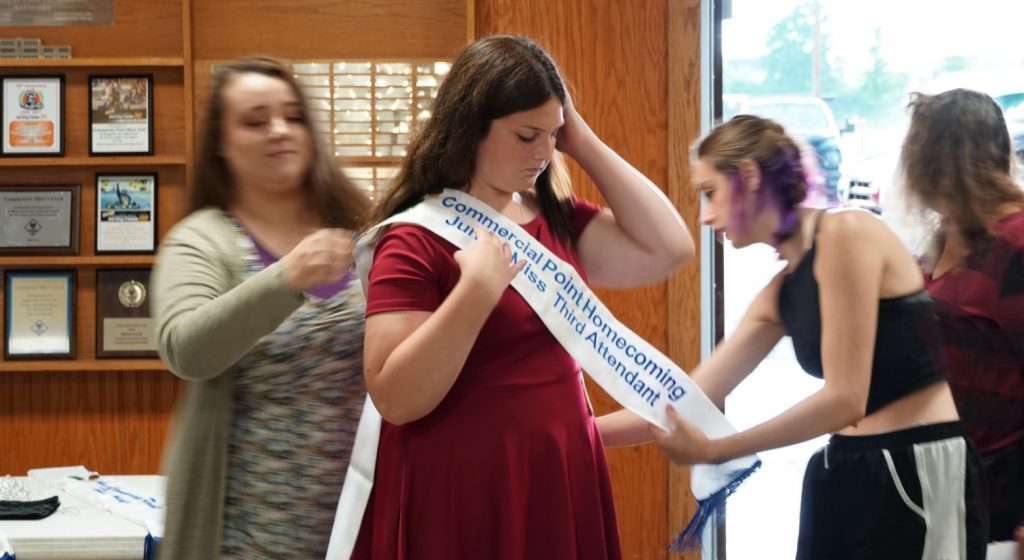 Kyndal Daniels, 15 from Westfall was crowned 2nd Attendant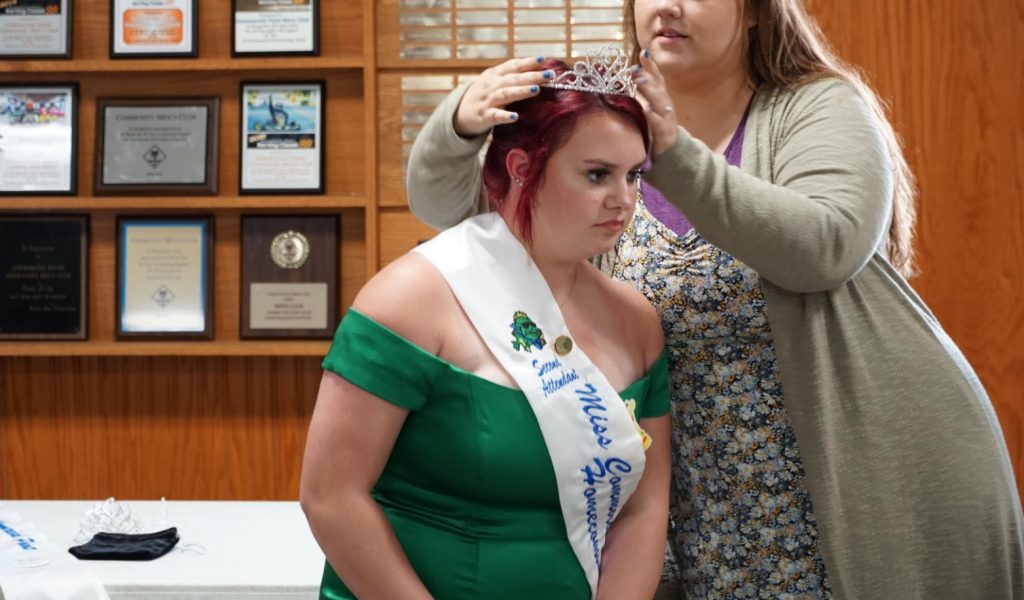 Allysa Smeck, 17 of Teays Valley High School was crowned 1st Attendant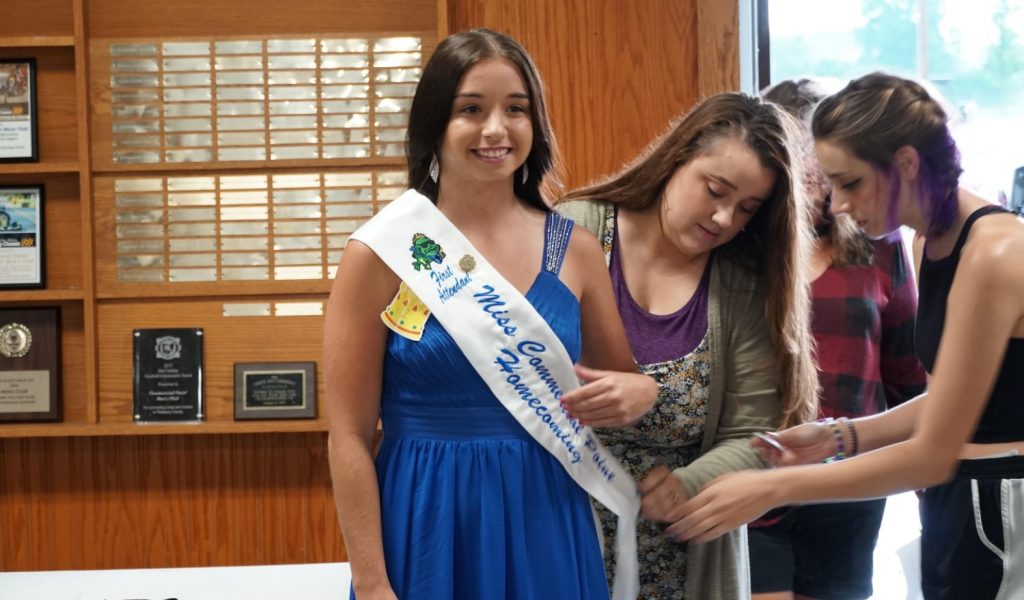 Sarah Laxton, 16 was crowned Commerical Point Homecoming Queen 2022
Tonight the Midway opens at 4 pm and the Homecoming Princess contest occurs at 6:30 pm
We interviewed the royalty just after they were crowned to see that video click here: https://fb.watch/dy2CiPSkA7/