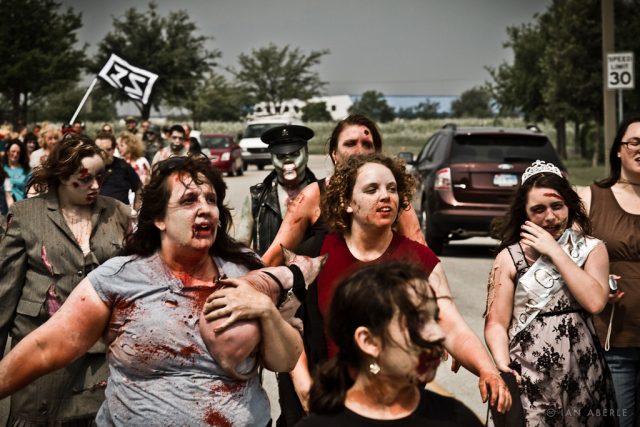 OHIO – Coming this Fall: The waves of Zoombezi Bay will be replaced by waves of terror at ZOMBIEzi Bay! The undead will rule the night at Central Ohio's newest and largest Halloween event.
Every Tuesday from now until mid-August, Columbus Zoo will announce all aspects of our brand new ZOMBIEzi Bay event, "Today, we're announcing park hours and pricing! ZOMBIEzi Bay's opening night will be Friday, September 17. ZOMBIEzi Bay will be held every Friday, Saturday, and Sunday night through October 31, with additional bonus dates on October 14, October 21, and October 28."
ZOMBIEzi Bay will be open 6 p.m. – 10 p.m. on Thursdays and Sundays and open 6 p.m. – midnight on Fridays and Saturdays. Park admission will be $28.99 on all September dates, and Thursdays and Sundays in October. Pricing will be $32.99 on Fridays and Saturdays in October. Parking will be $10. All Gold Members and 2021 Zoombezi Season Pass Holders will receive $10 off admission and free parking on all operating days.
ZOMBIEzi Bay is also hiring! Join our horde and become one of the undead in one of our six haunted attractions. Scare Actors start at $11/hour and can earn up to $13/hour if you become a lifeguard during our summer operating season. Not interested in being a zombie? We have plenty of additional opportunities available in Admissions, Food & Beverage, Ride Operations, Security, and more. Visit https://bit.ly/3wOawi6 for more information.