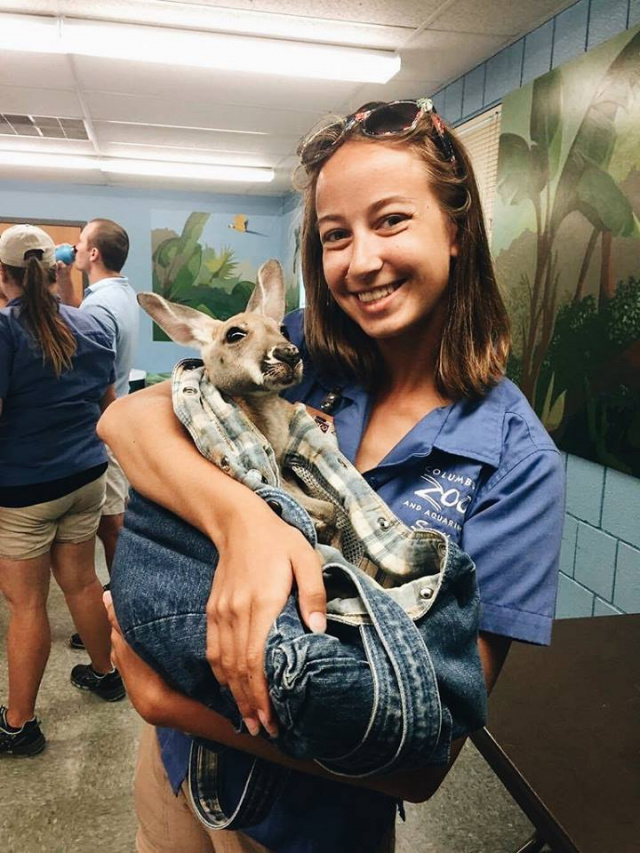 Powell, OH – With more than 10,000 animals in their care and over 2.4 million guests welcomed a year, the Columbus Zoo and Aquarium and The Wilds have many compelling stories to tell. Wildlife fans will get the opportunity to share in some of these heartwarming and moving adventures this June, when Zoo Life premieres on Nat Geo WILD. Six, one-hour episodes will take viewers behind the scenes to meet the animals and the army of people who work 24 hours a day, 7 days a week to create one of the best zoo experiences in the country.

Brushing rhinoceros teeth, training a lifesaving giraffe, and teaching a polar bear to swim is all in a day's work at the Columbus Zoo. Zoo Life features the incredible bonds between caretakers and animals such as when a flamingo gives her caregiver a hug and does a happy dance when she sees her. There are surprising moments when viewers learn that the Zoo uses dogs as companion animals. There are emergencies when the staff drops everything to rescue 16 parrots, and there are extraordinary moments like when two manatees are returned to their native range after rehabilitation at the Zoo.
Zoo Life also focuses on the Columbus Zoo's incredible conservation work, including an in-depth look at The Wilds, one of the largest conservation centers in North America at 10,000 acres, and home to rare and endangered animals from around the world. Among the many stories featured about The Wilds was the birth of two of the white rhinoceros calves in the fall—a continued success story for an endangered species that was brought back from the brink of extinction at the turn of the 20th century.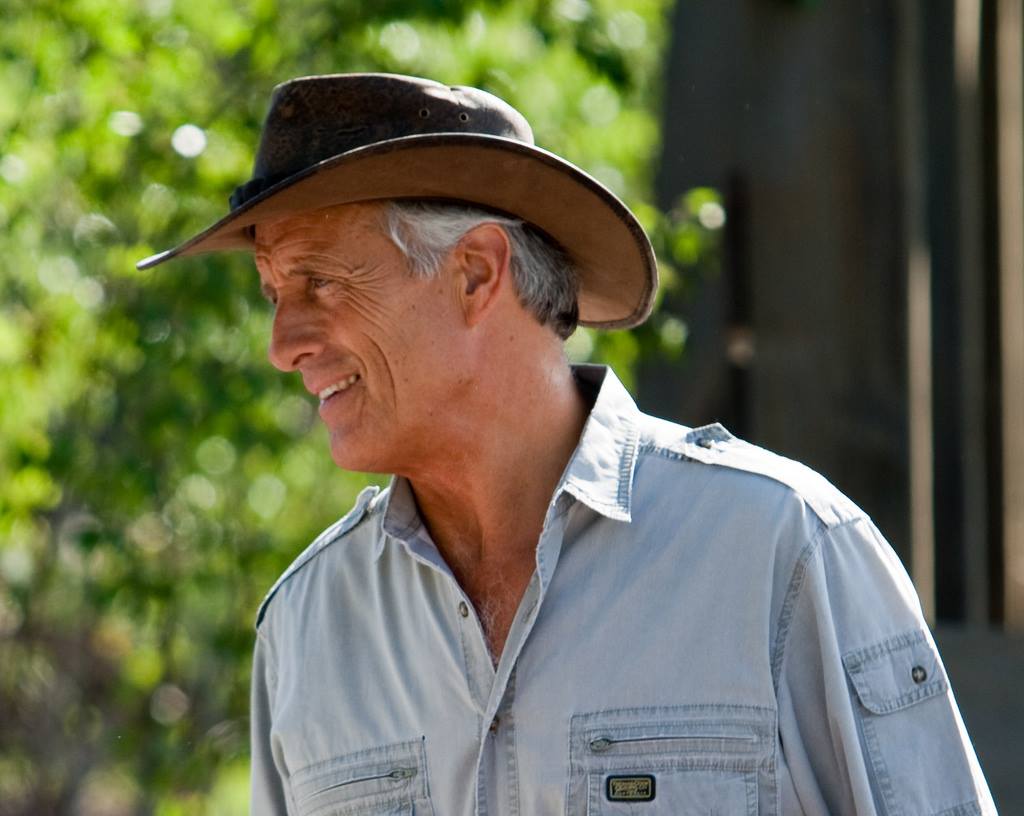 "More than 175 million Americans visit a zoo every year but nothing compares to the behind-the-scenes experience we deliver," said Geoff Daniels, executive vice president and general manager, Nat Geo WILD. "Thanks to the Columbus Zoo and their incredible staff, our audience of animal lovers and their famillies will get an exclusive golden ticket to witness all the extraordinary work, heartwarming stories and inspiring moments most people never see at a place where the passion and commitment to wildlife has to be seen to be believed!"
More than anything, Zoo Life places the Columbus Zoo and the Central Ohio community into the national spotlight by showcasing a progressive zoo with a mission to lead and inspire by connecting people and wildlife. The Columbus Zoo team accomplishes this by providing memorable and meaningful on-site experiences, engaging educational programs and inspiring outreach activities, as well as constantly striving to make an even bigger global impact.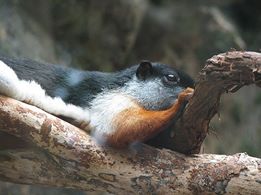 "We are proud to have some of the most talented, knowledgeable, dedicated, and passionate staff members in the world on our animal care team," said Columbus Zoo and Aquarium President and CEO Tom Stalf. "The fact that the Columbus Zoo and The Wilds were selected for this show is a true testament to our team as well as our supportive Central Ohio community that has helped to make our Zoo one of the best in the nation. While sharing the true heart behind the care provided to the animals by our team of experts, we are excited that Zoo Life is also providing us with the opportunity to help us establish that emotional connection between a national audience and these animals so that we can further lead in inspiring people to take action to help protect wildlife and wild places."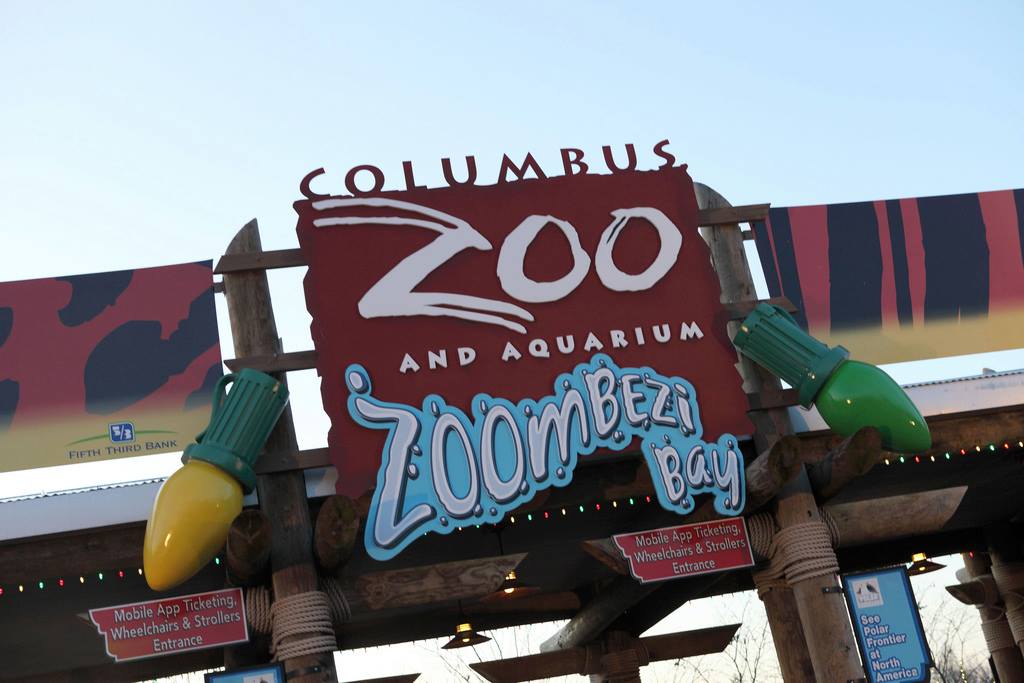 ###
About the Columbus Zoo and Aquarium
Home to more than 10,000 animals representing over 600 species from around the globe, the Columbus Zoo and Aquarium leads and inspires by connecting people and wildlife. The Zoo complex is a recreational and education destination that includes the 22-acre Zoombezi Bay water park and 18-hole Safari Golf Course. The Columbus Zoo and Aquarium also operates The Wilds, a 10,000-acre conservation center and safari park located in southeastern Ohio. The Zoo is a regional attraction with global impact; annually contributing more than $4 million of privately raised funds to support conservation projects worldwide. A 501(c)(3) nonprofit organization, the Columbus Zoo has earned Charity Navigator's prestigious 4-star rating. For more information, please visit columbuszoo.org or find us on Facebook, Twitter, Instagram, YouTube, and Pinterest.