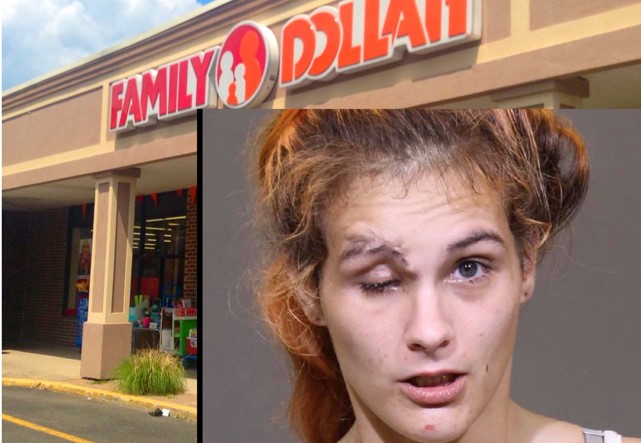 COLUMBUS – A woman bent on getting what she wants was only stopped by police after employees were attacked trying to keep the 23-year-old out of the store.
According to Columbus Police yesterday, August 25, 2021 at 1:03pm, Columbus Police officers responded to the Family Dollar in the 2300 block of W. Broad St. on the report of a robbery in progress. The suspect, 23-year-old Elizabeth V. Dowell, was caught by employees shoplifting and was locked out of the store.
This didn't stop the shoplifter she then used a chunk of concrete to break the glass door and unlocked the door then proceeded to take arms full of merchandise out of the store.
On the third trip inside the store, the suspect was confronted by an employee and the suspect brandished a razor ordering the employee to "Move" before stealing a third arm full of merchandise. Patrol officers located the suspect behind the store and took her into custody without incident. Elizabeth V. Dowell was arrested and charged with Aggravated Robbery.