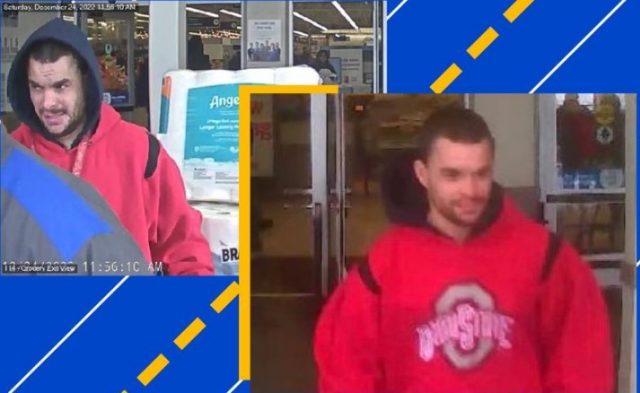 Columbus – Police are looking for ID on a man who grabbed and dashed full carts of items out of stores five times all within an hour.
According to Columbus Police On December 24, 2022, the suspect pushed five full shopping carts out of the store with groceries, clothing, bedding, and household supplies, never paying for any of the items all within an hour. Then disappeared.
Anyone who can identify this suspect is asked to contact Det. Rogerson at 614-645-1430 or by emailing [email protected]. Tips can also be made to Central Ohio Crime Stoppers at 614-461-TIPS.