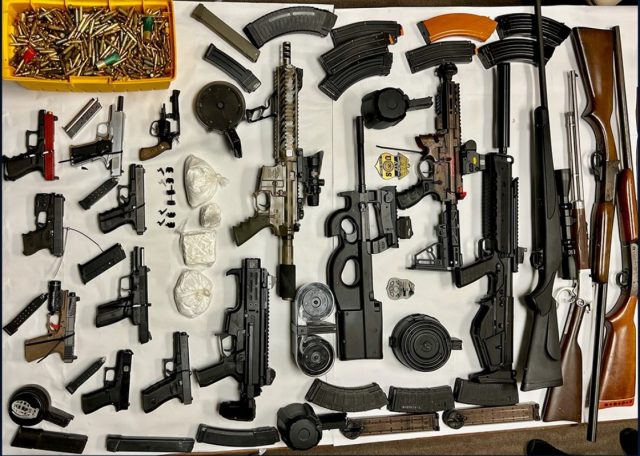 COLUMBUS – CPD Gang Enforcement and the ATF Taskforce did a crackdown recently in Columbus and Columbus area where they found illegal guns and drugs.
According to a Columbus Division of the police post eighteen guns were captured, along with ammo and illegal attachments.
In the post Columbus reported they confiscated a ghost gun, with no serial numbers, a stolen gun, a fully automatic handgun, a suppressor, two short-barrelled guns, six gun switches that give guns automatic conversions, and several high-capacity magazines. Along with the guns 600 Grams of Suspected Fentanyl were recovered.
Police have not identified all who were arrested in the crackdown, we will update it when that is released.