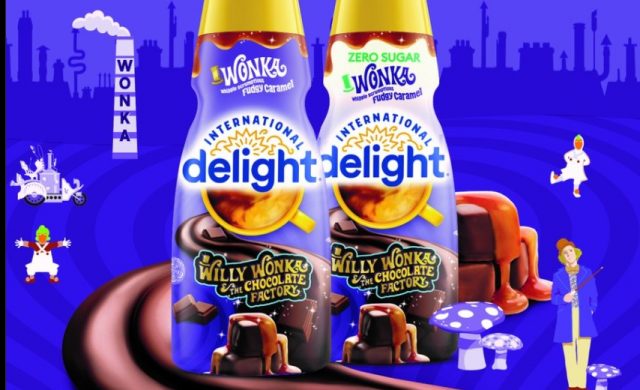 US – Around 4000 million cups of coffee are drunk every morning and1 billion people over the world love a hot cup of joe. Popular companies like Starbucks make a living on flavors of coffee, now international is offering something unique also.
If you are the kind of person who brews at home and uses special creamers, this might be the creamer for you.
International Delight just announced it is releasing a brand-new coffee creamer flavor tied in with "Willy Wonka and the Chocolate Factory" (or possibly Warner Bros.' upcoming origin story," Wonka"), so you can feel like you won the golden ticket every morning.
"Our super-secret Wonka Whipple Scrumptious Fudgy Caramel collab with Willy Wonka and the Chocolate Factory is out of the bag," the company shared on Twitter. "Was it Slugworth? A rogue Oompa Loompa? Stay tuned for news about this scrumdiddlyumptious flavor."
The flavor is rich chocolate fudge and a hint of caramel maybe like the chocolate river in the movie?