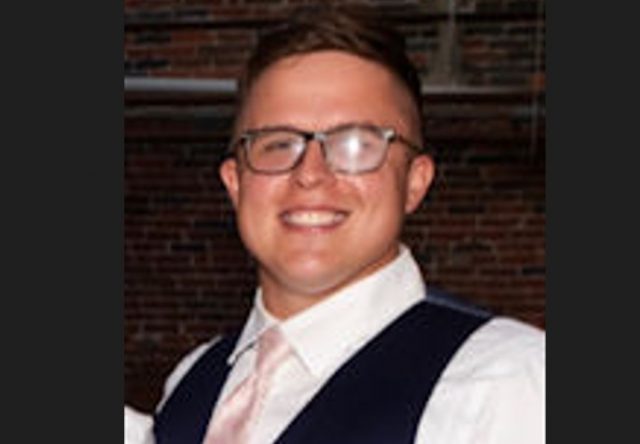 Cody Ryan Jordan, 27, of Chillicothe passed 7:04 p.m. Monday, August 29, 2022 in the Adena Regional Medical Center unexpectedly.
He was born November 25, 1994, in Madison County, to Harvey Jr. and Winnie Jordan both whom survive. On July 21, 2016, he married the former Savana Benner who survives.
In addition to his wife and parents, surviving are his children, Sterling Dash Jordan, Frankie Jo'Lee Jordan and Mattis Griffith Jordan; twin brother, Austin (Hannah Bailey) Jordan, of Chillicothe; sisters, Amanda (Libby) Mescher, of Columbus, Danielle (Aaron) Snyder, of Washington Court House and Kaity Davis, of Circleville; paternal grandfather, Harvey Jordan, Sr.; several nieces and nephews; mother-in-law, Robin (Chris) Strickland, of Manchester, OH; sisters-in-law, Shelby (Sam) Ward, of Hillsboro and Lorali (Logan) Carson, of Manchester, OH; and a brother-in-law, Destin Strickland, of Manchester, OH. He was predeceased by maternal grandparents, James and Geraldine Beaver; paternal grandmother, Janis Jordan; an aunt, Ludene Beaver; and best friend, Colton Lytle.
Although Cody had a twin brother, he was definitely one of a kind; from his goofy jokes that no one else understood, to his kind heart. He was a provider and a selfless man who always had a smile on his face. Anyone who needed anything, he would be the first to help. He was a loving father, brother, son, friend, amazing husband, and uncle. His kids and wife were his world and his best friends. He strived daily to make sure his family had everything they needed. Cody was a tech with LRT and took pride in his work and the friendships he made with his co-workers. They were family to him. This loss will leave an irreparable hole in the hearts of everyone who knew him.
Funeral services will be held 10:30 a.m. Saturday, September 3, 2022 in the WARE FUNERAL HOME with Pastor Tim Carter officiating. Burial will follow in Londonderry Cemetery. Friends may call at the WARE FUNERAL HOME from 5 to 8 p.m. Friday.
You may sign his online register at www.warefh.com