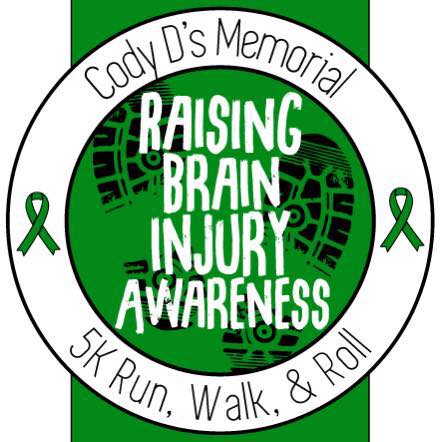 CIRCLEVILLE – This event is a charitable 5K in honor of a child, who resided in Pickaway county before his premature death in 2015. He was sustained a traumatic brain injury and unfortunately lost his battle after four, long fought years. This event is to serve as a memorial in his name, by most importantly to raise funding in the community to benefit families going through a similar battle.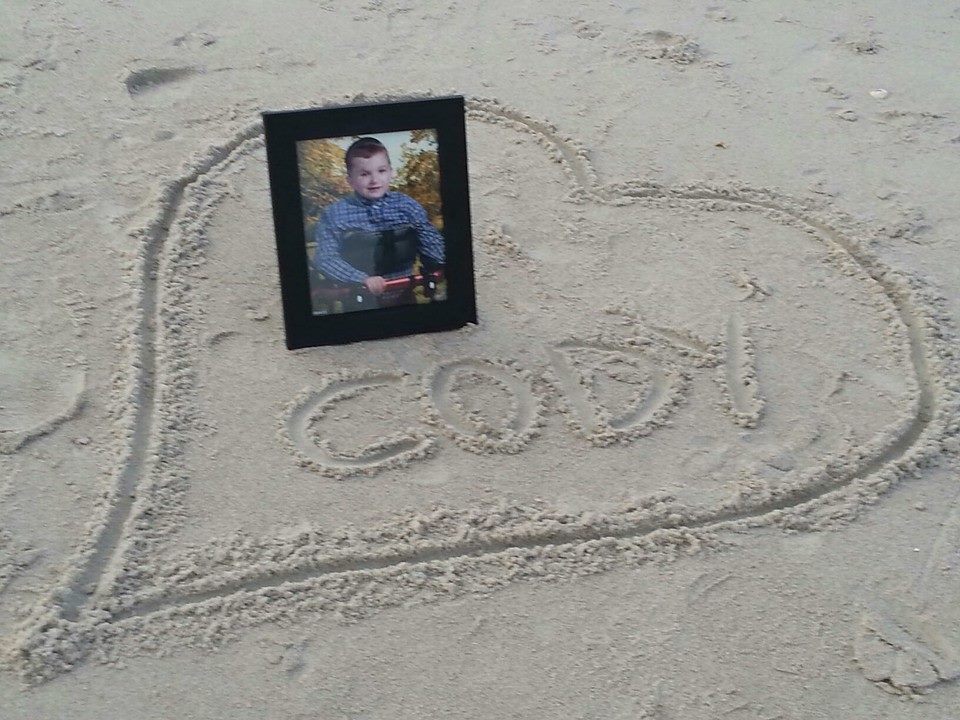 Cody D's Run, Walk and Roll Memorial 5K will be held June 2, 2018 at Mary Virginia Crites Hannan Park, allowing survivors, supporters, friends, and the community to come together in the fight against traumatic brain injuries. The non-profit event honor Cody D. Stewart, who fought a long battle with his brain injury before passing away in 2015. The directors of the event, Sunny Noble (cousin) and Carrie Stewart (Cody's Mother) strive to create a network of brain injury survivors within the Pickaway County community. Each year, the event selects a local beneficiary with a goal to offer assistance to overcome any financial hardships from the expenses of incurring a brain injury. Cody D's Run, Walk, and Roll has helped families the expenses of wheelchairs, medical equipment and rehabilitation expenses, donated to Traumatic Brain Injury research efforts, and purchased Christmas gifts for families in need.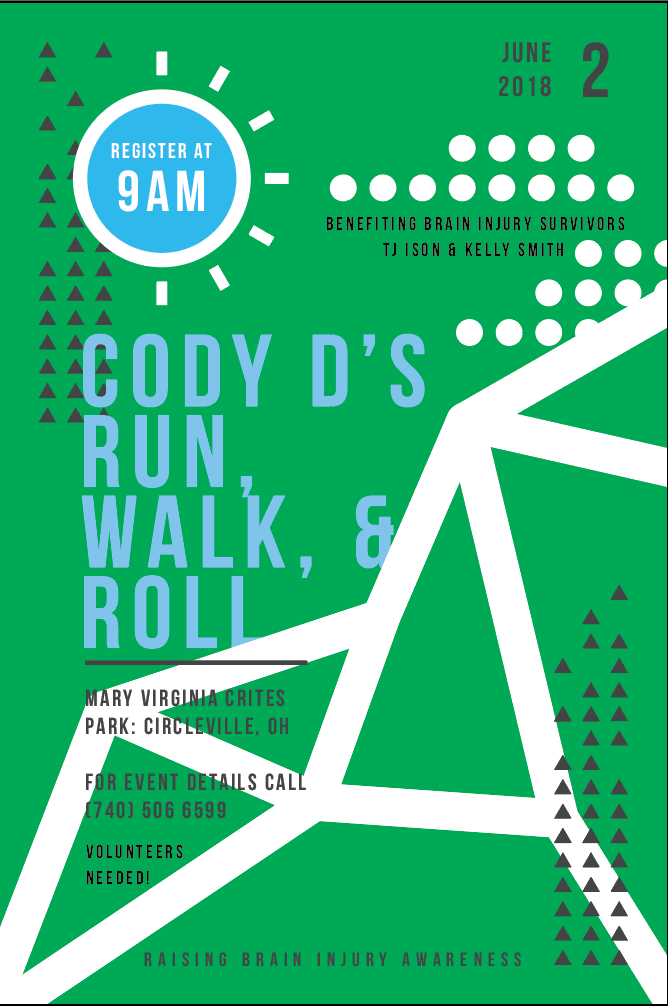 Being the 4th Annual 5K, the race directors of Cody D's Run, Walk, & Roll hope that this year is bigger than ever before. Last year's event raised $4,000 for Pickaway County resident Matthew Boedeker, a brain injury survivor. This year, the Directors have selected two beneficiaries: TJ Ison and Kelly Smith. TJ Ison, 2017 Teays Valley graduate, sustained his brain injury (from an Arteriovenous Malformation) weeks before his high school graduation. Kelly Smith, also a Pickaway County native, has fought his traumatic brain injury for many years after a vehicle accident that changed his life forever. Our mission is to alleviate financial concerns for these families, allowing them solely focus on the support and rehabilitation for Smith and Ison.
The Race Directors, as well as the entire Stewart, Ison, and Smith family urge the local community to support the cause on June 2, 2018. The 5K invites walkers, runners, and rollers (handicapped/wheelchair) of all speeds and abilities to partake in the 5K at Mary Virginia Crites Hannan Park. The 5K Race will begin promptly at 10AM. Day of Registration is available for $20 beginning at 9 AM, but the Race Directors suggest registering online to avoid lines at https://www.raceentry.com/races/4th-annual-cody-ds-run-walk-and-roll/2018/register
A special thank you to all of the Business Sponsors so far: The Savings Bank, Scioto Valley Coffee, Marty & ABC Site Development, God's Abled, Healthcare Logistics, Donley Ford Lincoln of Mt. Vernon, Beth Cummins Allen Counseling, AFS Intercultural Programs USA, and First English Lutheran Church in Ashville. We are still accepting Business Sponsors!
Frequent updates on the race are available on the Facebook page: Cody D's Run, Walk, & Roll. If you have any questions, would like to sign up to volunteer, or would like more information please contact Sunny Noble at 740-506-6599.