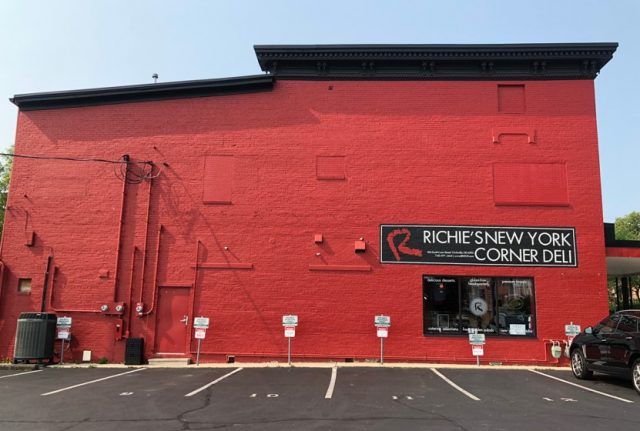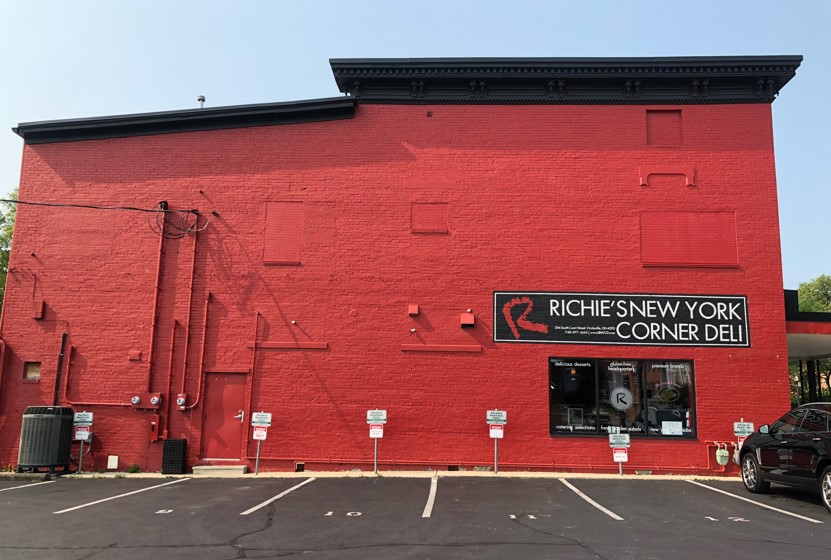 CIRCLEVILLE – Pickaway County Judge Randall Knece has overturned a BZA decision to deny Verito properties Inc. a large wall sign and says that "the Court will not be a party to such differential treatment," by the city.
Here is what happened, Verito properties located at 206 South court street filed with the BZA for an Area Variance for the height and size of a sign that exceeded the 100 square foot maximum allowed by the city. At the same time, the Pumpkin Show parks banner which also exceeds the size and height variance located at 121 North Court Street was also filling for a similar variance and was approved while Verito properties were denied.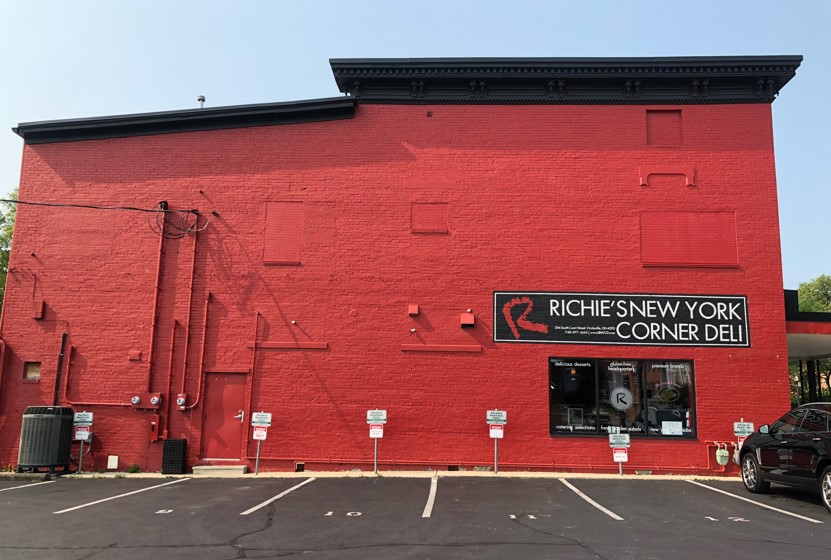 Verito properties decided to appeal and they would take the case to court feeling that they deserve the same rights as the park to erect a sign on its building. Verito properties made several claims that the BZA attempted to deny the property the same rights including, attempting to define his sign as a billboard which is not allowed in the downtown area, that he was denied because he takes care of his building, and that BZA allowed a sign that was four times larger than the one they wanted just a block and a half away that covered an unsightly wall.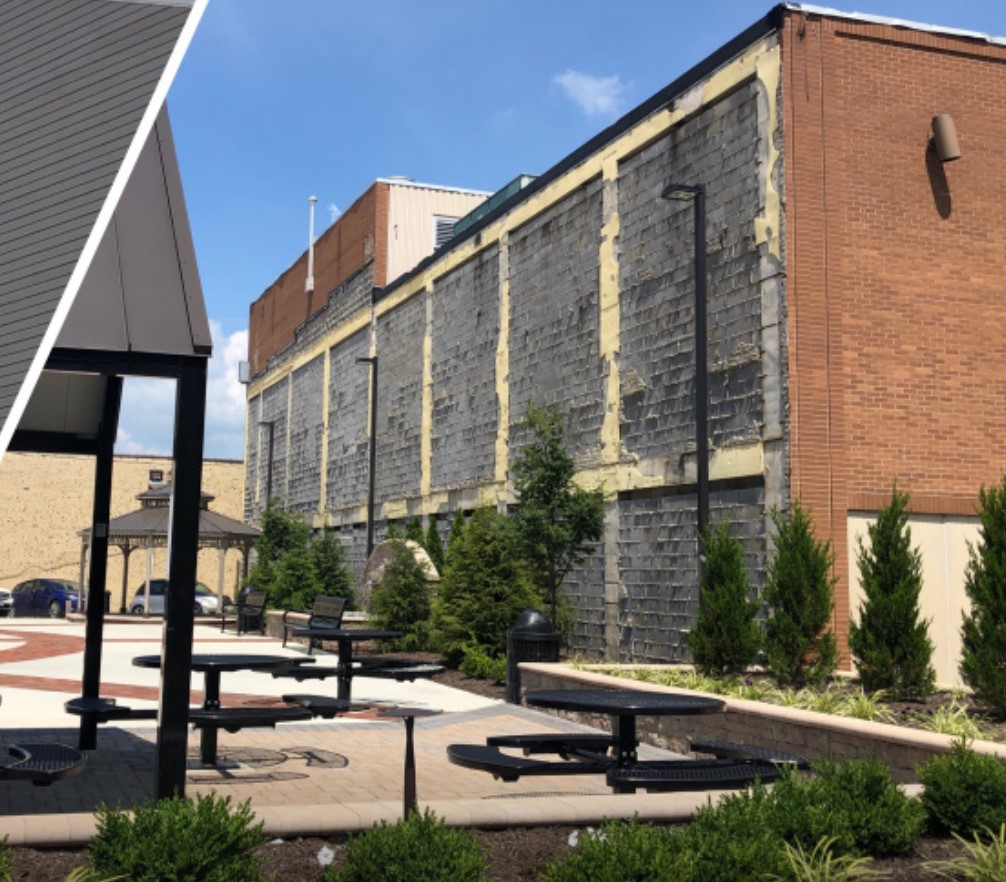 Pickaway County Judge in his decision mentioned the comparison of the two and the obvious, "differential treatment" between the two applicants.

On page 11 of his decision, the judge says, "in the Erection of a wall sign by Ohio Health at that location. The record reflects that the sign is 111 feet wide and 21 feet high for a total of 2,331 square feet in area and four times larger than the Appellant's desired sign of 598.9 square feet. The Historical Review Board issued a Certificate of Appropriateness for the sign on September 8, 2021. Although no one appeared in support of the Pumpkin Show Park Sign height variance at the BZA hearing on November 8, 2021, there was opposition to its issuance according to the minutes of that meeting. Notwithstanding the absence of any testimony in support of the height variance, the BZA by a four to one vote approved the variance request. With respect to the Appellant's variance requests, there was no testimony opposing the application at the BZA meeting on September 27, 2021. There was testimony in support of the variances and the Historical Review Board unanimously approved the variance requests."
The Judge then talks about equal protection under the Fourteenth Amendment and how it applies here. The Fourteenth Amendment protects a person of equal protection of the law, including whether the government's regulation of property is reasonable and treatment of one landowner is fair when compared to the treatment of another.
"It is fundamental to this analysis that the properties being compared are, in fact, similarly situated. Here, the properties being compared, Richie's New York Corner Deli and the Pumpkin Show Park, are within a block and a half of each other in the Circleville downtown business district. Both have building sides with large exposed areas that are optimal for the placement of a large sign. At the Park, the sign would show against the park itself, at the Deli the sign would show against the parking lot. Both signs would also be viewable by any person driving by on Court Street. In this case, the subject matter of both signs is even the same; local themes based on the city itself sponsored by Ohio Health Berger Hospital. The record reflects that the existence of the Pumpkin Show Park sign was minimally discussed at the BA hearing on September 27, 2021. It appears board member Mike Logan (the lone "yes" vote) was struggling with the differential treatment of Appellant's application versus the allowance of the larger Pumpkin Show Park sign in the same Business District. The record further reflects that board member Josh Ford admonished Logan that "we can't think about that, Mike. We can't think about . " Likewise, board member David Getren supported Ford by commenting "That does not apply to this case. Without the BZA explaining why it treated the Appellant's variance differently than it did the Pumpkin Show Park sign variances, the Court is left to speculate as to the reason for the difference in treatment."
"The Court agrees with the Appellant's testimony that to deny his application because he maintains the appearance of his building while the owners of unsightly buildings are granted a variance to hide the ugliness of their building exterior, is to punish Appellant for doing a good job. This Court passes by the Pumpkin Show Park sign on a daily basis and takes judicial notice of the fact that the sign there was erected to hide an unsightly exterior wall facing the park. This view is bolstered by Appellant's testimony at the May 3 court hearing, where he testified that one board member informed him that said board member would have voted for the sign if it had been proposed for the building which stands at the corner of Scioto and Main Streets, which is unattractive and crumbling. There is also much discussion on this issue in the minutes provided. This is clearly a denial of equal protection which punishes conscientious building owners while rewarding neglectful owners. The Court will not be a party to such differential treatment and therefore GRANTS Appellant's appeal and hereby OVERRULES the BA for the City of Circleville, Ohio on this matter."