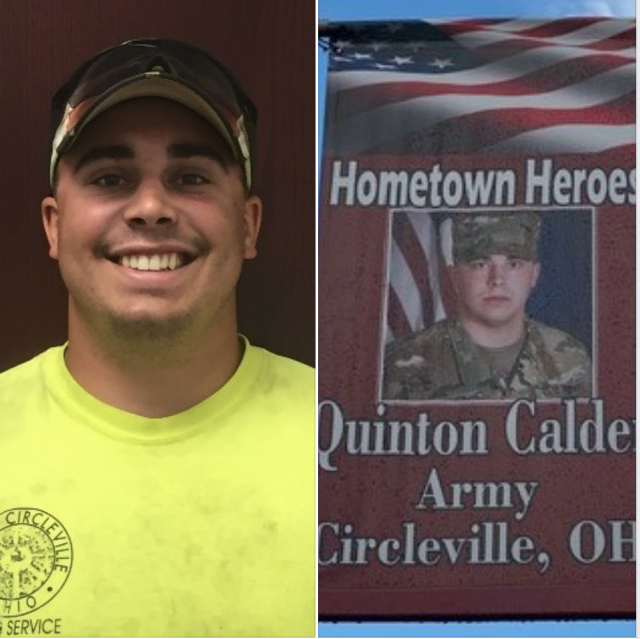 CIRCLEVILLE – The city of Circleville is spotlighting on of their own that is in a special situation.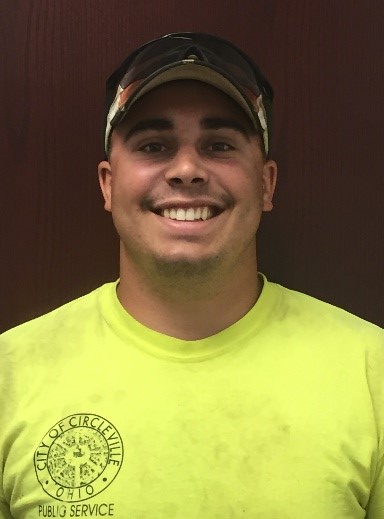 Quinton Calder a employee of the City of Circleville in the Department of Public Service, he is also deployed with the United State Army currently and he has a hometown hero banner hanging at the intersection of Pickaway and East Main street. Furthermore today is his birthday!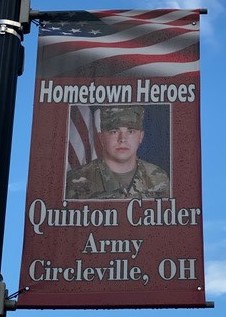 Quintin recently had a spotlight done on him and these are his answers.
How many years have you worked for the City?
2 years
What is your current job?
Maintenance Worker, Department of Public Service
What other positions have you held?
None with the City
What do you like to do in your off-duty time?
I enjoy spending time outside and bass fishing.
Tell us something about yourself that your co-workers probably do not know.
I serve in the United States Army Reserves and will spend the next year deployed oversees.
During your employment, what is your proudest moment?
My proudest moment was getting my CDL (Commercial Drivers License).
What is your favorite TV show(s)?
Narcos
What was your favorite band 10 years ago?
Zac Brown Band
Three words that describe you?
Laid Back, Funny and Outgoing
To all of us from Sciotopost we wish you a happy birthday, and thank you for your service here in the City of Circleville and abroad.