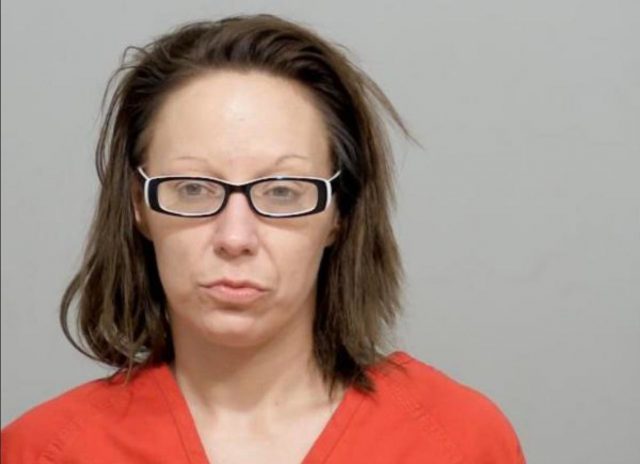 Circleville – A local woman that was charged before for drug possession has been sentenced to prison after violating her probation with possession again.
Danielle Repass, 37 of Circleville was arrested in 2020 when a drug bust search warrant was performed on her home in the area of 100 block of Town street on Jan 10. During the investigation, they also found syringes, glass pipes, plastic baggies, digital scales, baggies with narcotic residue, several cell phones, burnt spoons, and large amounts of prescription pills all within the area of an infant. Repass along with three other adults were charged that day. Repass was charged with two counts of possession of fentanyl, possession of morphine, and a warrant for probation violation.
Repass had her day in court and instead of conviction, the court aimed at intervention in November of 2021.
In March of 2022 Repass was caught by the Circleville Police department leaving 488 Stella Avenue which we have been receiving drug activity complaints on. A traffic stop occurred shortly after on the car for failure to signal prior to its turn on Stella Avenue.  A backpack in the car that belonged to Repass was found to have clear bags that had a clear rock-like substance inside with white powder around it. In a separate clear bag were 5 orange pills. These were all later brought back to the station and tested 5.42g of the clear rock-like substance was tested by Detective Farrelly using the MX 908 machine. This substance showed a positive test for Methamphetamine. The orange pills a positive test for benzyl, fentanyl, methamphetamine, ephedrine, and gabapetin. Nine suboxone strips in total were located in the same bag. Inside of a plastic container was another white powder substance that tested positive for fentanyl .55g. Repass was charged with several counts of possession.
In court this week Repass was found guilty of Violation of Community Control, possession of Fentanyl, and Aggravated possession of drugs. She was sentenced to 30 months in prison.
Does probation work? According to an Organization that studies probation and community control around 50% of the people who it parole or probation complete their supervision terms successfully. The other 50% either re-offend or violate the conditions imposed on them.
Most people on probation are from nonviolent offenses, and keeping them out of prison and under these "terms of release" can save taxpayers money on prison costs.