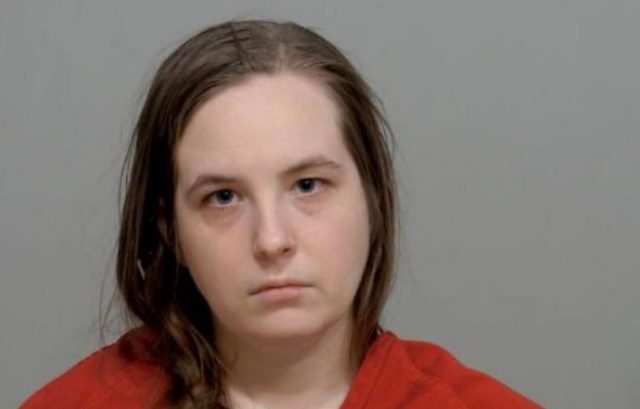 CIRCLEVILLE – On Saturday Circleville Police department charged a 29-year-old female with arson after finding that she attempted to burn her home down.
According to Circleville Police reports Asheigh Old was arrested on 2/12/22 after an investigation that started on 2/01/22. According to the reports Old attempted to light her bedroom door on fire in a possible attention attempt. During the investigation, it was revealed that the bedroom door in the home was very close to another bedroom where minor children were sleeping and were home. In the report, it states that a char mark was found on the inside of the door and smoke was smelled during the investigation.
This isn't the first time that police have come in contact with Mrs. Old, over the past several month's several reports have been created by her. A statement in one of the reports says, "Officers have been to this residence multiple times in the past and found no evidence of any incidents taking place, as well as no neighbors ever, seem to notice or hear anything."
In a records request, we found that Mrs. Old had made several police reports that were unfounded including an assault in her home, a missing child report, and attempted suicide reports. One report asked for Mrs. Old to be charged with lying about a police report in December, she was charged with making a false report on 12/22.
Mrs. Old is currently being held at Pickaway Sheriff's office under a 15,000 dollar bond