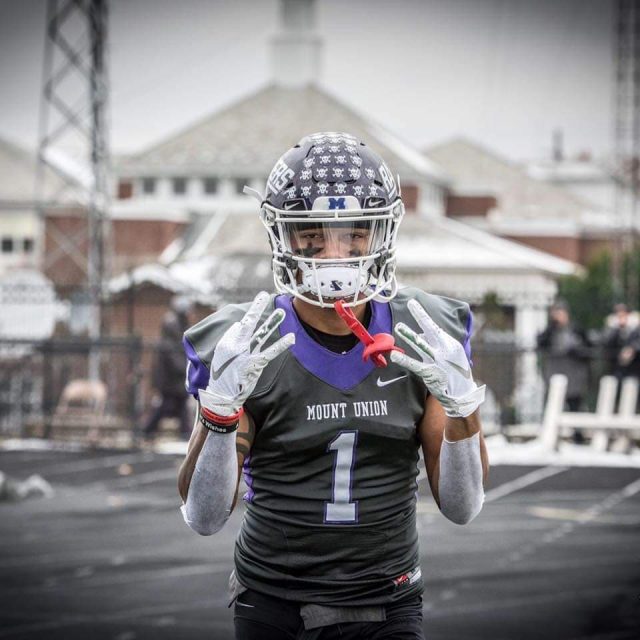 Circleville Tiger alum #Tiger Pride by Brad Keaton
CIRCLEVILLE – When a coach or analyst talks about a special athlete you tend to hear a lot of them say they have the "It Factor". What is the "It Factor"? Some say it's all the intangibles and skillset. Others say it's leadership and toughness, while most of us just know when you're watching someone with the "It Factor". Circleville Tiger fans were fortunate to have had that special player play on their field from 2011-2014. Justin Hill was "Mr. Highlight Reel" during his tenure with the Tigers catching and running his way into the record books. His dynamic ability to go up high above the defense and catch the ball and somehow stay on his feet and head for the endzone was sometimes just plain miraculous. J. Hill Led the Tigers his senior year with 45 receptions for 809 yards and 12 touchdowns. Tiger Nation still has a special place in his heart. When asked if he missed playing for the Tigers Hill responded "There's no better feeling than playing under the Friday night lights". "Being out on the field playing with your best friends and brothers". "There's no better feeling, I'd almost do anything to go back".
Hill signed to play football at Jireh Prep (NC) and found that the transition from high school to college was challenging but rewarding. Hill said "In high school you have parents telling you what to do, or teachers advising you. In college, your parents are not there, and you need to discipline yourself to do what you need to do in order to succeed". After a short stint at Jireh Prep J. Hill looked elsewhere to continue his college career. Hill was contacted by several schools but chose to take his talents to Mount Union. Historically the Raiders have had fast paced high scoring offenses, perfect fit for Hill's ability to get down field and make things happen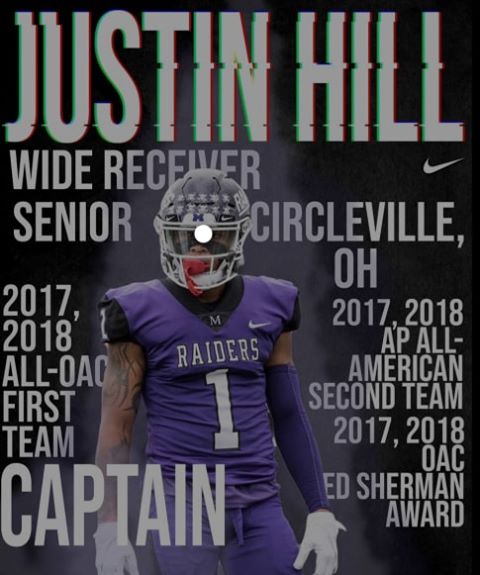 Fast forward to September 7th 2019, Hill scores 4 TD's and 148 receiving yards in the first half of his opening game senior year. To say that he is having a good career is a serious understatement. The offensive numbers are like those in a video game. In 36 games Hill has 37 TD's and 2,835 receiving yards, including leading the nation is 2017 with 20 TD's. The Raiders have become a dynasty, during Hills time at Mount Union the Raiders are 42-3. They have been in the Championship game 16 times since 2000. J. Hill is being compared to a couple other great athletes in Raiders history Cecil Shorts and Pierre Garcon both had good NFL careers. He doesn't quite have their stat records yet but he certainly has all the tools including his 4.45 40 yard dash he ran last year. When asked what receiver does he pattern himself after, his reply was simple
"I definitely like to say my game is like a DeAndre Hopkins or Keanan Allen, those are the guys I like to watch film on and how they run routes".
Hill said his goal is to end his career with a championship and with the help of his "It Factor" the Raiders are favorites to do so.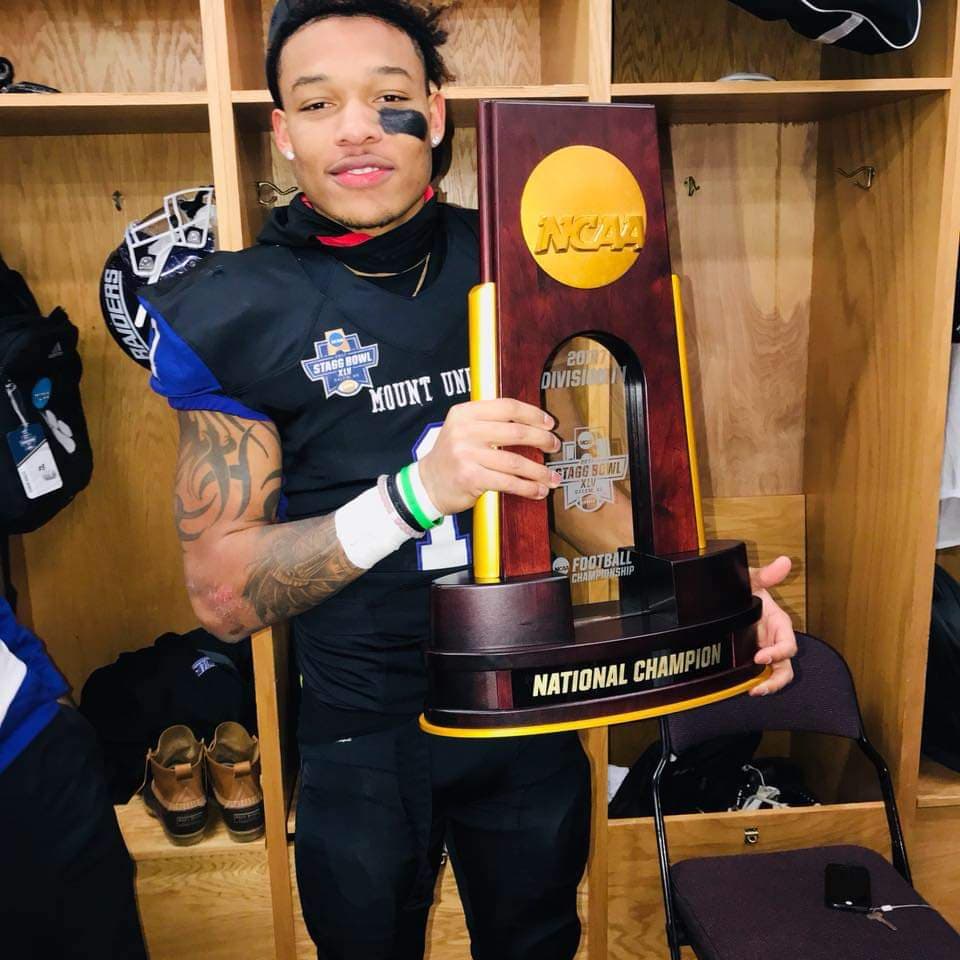 Side note:
Hill wanted to give his current brothers on the Circleville Tigers football team a few words of encouragement.
-Don't give up, listen to your coaches and give it your all. Learn how to take negative criticism and always be coachable. I've learned in football that a coach yelling at you is him showing that he cares. Always have a purpose, you always have to play the game of football with a purpose. Last but not least what Coach Hinton would always tell me and the other players is attitude and effort those two things can take you a long way in life-