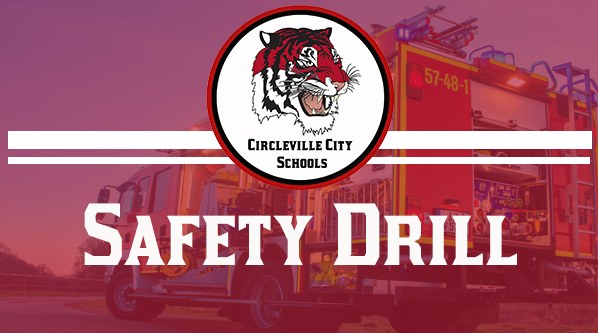 CIRCLEVILLE – As indicated by our OneCallNow automated phone call last night, Circleville Middle School and Circleville High School (grades 6-12 only) are currently practicing an evacuation exercise as a part of our district safety plan. In the event you need to access the elementary building during the 9, 10, and 11 a.m. hour, please enter through the Tiger Drive and U.S. Route 22 entrance.
While we want to communicate our full emergency plans with parents ahead of time, school emergency management plans are considered security records by Ohio Revised Code 149.433(A)(3). In accordance with that section, and well as Ohio Revised Code 3313.536(I) and 5502.03(B)(2), school emergency plans are not public records.
Opportunities to practice and implement safety drills are incredibly invaluable to students, staff, and parents and also provide us with another instance to inform parents on how we will provide updates and communicate with them in the event of an actual emergency.
In addition to CirclevilleCitySchools.org and the Circleville City Schools App, the district is on Facebook, Twitter, OneCallNow, and Class Dojo for our elementary school. If you are not already subscribed to these channels, we highly encourage you to get connected with us on the platform most convenient for you for all things school communications and district safety. These will be the channels we will use to communicate with families when updates are deemed appropriate to be sent out by law enforcement and the district.
At your earliest convenience, we encourage parents to review our Emergency Preparedness Guide at the link below:
http://www.circlevillecityschools.org/Downloads/School%20Emergency%20Preparedness%20Information%20for%20Families2.pdf
We apologize for any inconvenience today's safety drill may cause families. We thank you for your patience and understanding as we practice this exercise and get students back for lunch this morning.