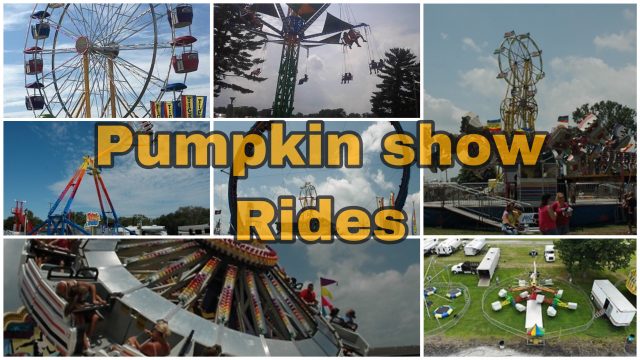 CIRCLEVILLE – Circleville Pumpkin show will have a new look this year when it comes to Amusement rides.
Kissel Bros. (Troy) the ride company that has for years provided the fun rides for Pumpkin show went out of business after the pandemic last year. Pumpkin show opened up to a new ride company called Poor Jack Amusement.
The company according to the owner has had some rides at the Pumpkin show before, helping Kissel Bros. for several years, but this year some of their unique rides will change some of the looks of this year's event.
Some of the large thrill rides will include the new Expo wheel a 50ft tall giant gondola wheel that seats 3-4 riders per tub. At night the Expo Wheel dazzles fairgoers with its computerized light show.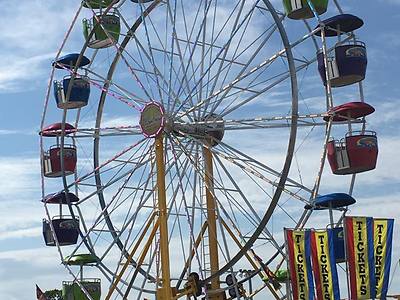 The fireball will be another new ride that will premiere at the Pumpkin show for the first time. This giant 60ft tall looping roller coaster will take you upside down forwards and then backward.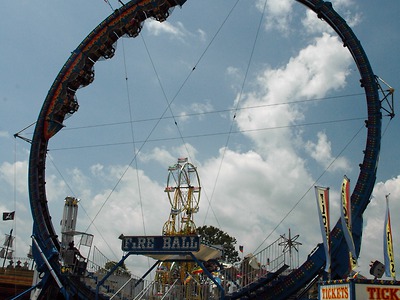 The orbiter a high-speed thrill ride, not for the faint of heart. The center of the ride rotates 24 revolutions per minute (RPM) while the spindles in which the seats are attached spins at 26RPM.
The scrambler a classic ride that hasn't been seen at Pumpkin show in a few years will return this year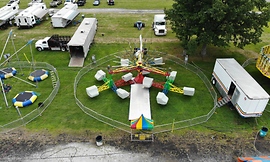 The Vertigo is a new ride coming to the Pumpkin show with a 80 foot tall swing tower that swings riders out and over the midway with their feet dangling below them. The height of the ride in combination with the wind blowing in your face will add to the thrill of the experience!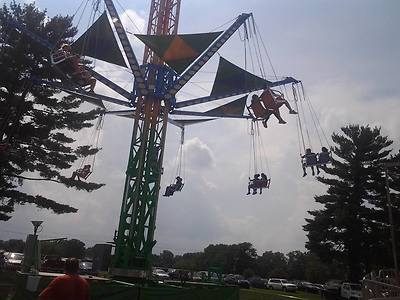 Another ride that has been at Pumpkin show in years before but has not been seen in a while is the wipe out. The Wipe Out is a unique thrill ride that spins riders forward and backward on a giant turntable. As the turntable spins, the turet in the center of the ride rotates in the opposite direction making the turntable have a wave motion.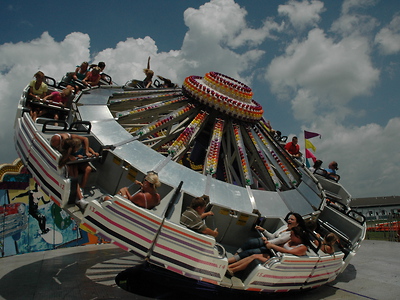 Freak out will be back, a Pumpkin show favorite a high-tech thrill ride imported from the Netherlands. Riders sit in suspended seats, secured by over-the-shoulder harnesses. As the claw of the ride rotates, it swings back and forth making for a unique thrill.