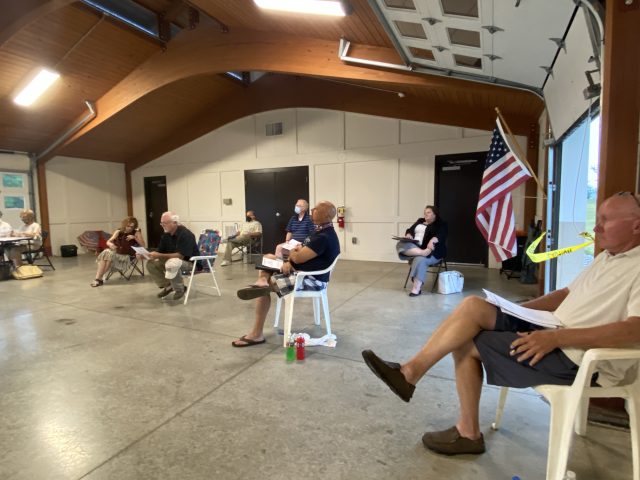 CIRCLEVILLE – For most of the year Circleville public meetings have been limited to telephone conferences, with public engagement via public tv only. Last week Circleville City council hosted their first in-person meeting at the Starkey Pavilion at Mary Virginia Crites park, not they plan to expand that.



Circleville will have an additional seven public meetings offered in July hosting in three different parks in Circleville. Please see the schedule below.
Monday July 13th DRD Mtg 4:00 pm Starkey Pavilion (MVCH) Downtown Realization District
Monday July 13th BZA Mtg 7:00 pm Starkey Pavilion (MVCH)
Tuesday, July 14th No cmte mtgs.
Weds, July 15th Strategic Planning Cmte mtg. 7:00 pm Pumpkin Show Park, 121 North Court Str.
Tuesday, July 21st Public Hearing 6:00 pm – Starkey Pavilion ( Rezone )
Tuesday, July 21st Council mtg. 7:00 pm – Starkey Pavilion ( service cmte ords.)
Monday July 27th Judicial Cmte Mtg 6:00 pm -Ted Lewis Park