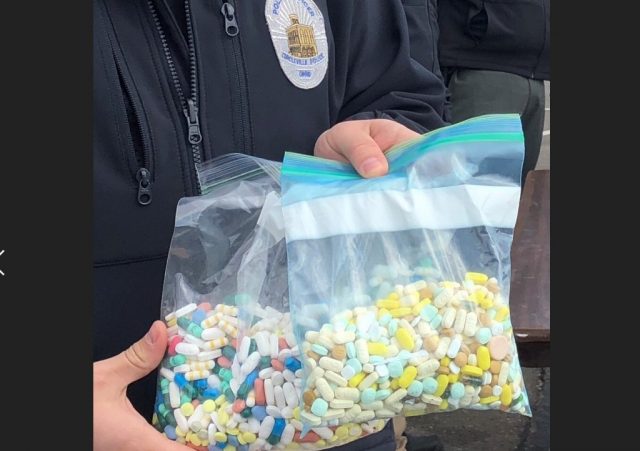 The Drug Enforcement Administration will host its National Prescription Drug Take Back Day on Saturday, October 29th from 10 a.m. to 2 p.m. This bi-annual event offers free, anonymous disposal of unneeded medications at more than 4,000 local drop-off locations nationwide.
Circleville will host this event at Circleville Fire Department, Station One located at 586 North Court street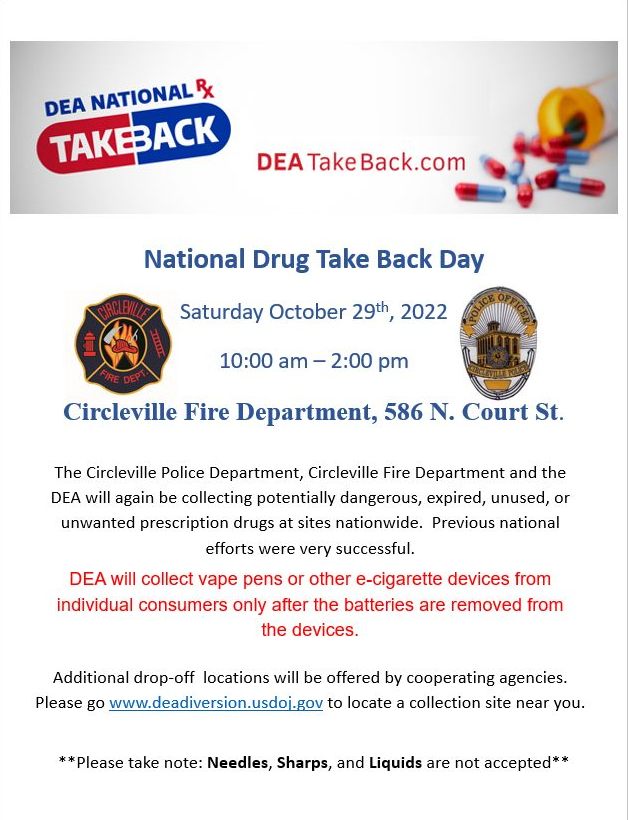 "Disposing of unneeded medications can help prevent drugs from being misused," said DEA Administrator Anne Milgram. "Overdose deaths continue to hit tragic record highs. I encourage everyone to dispose of unneeded prescription medications now."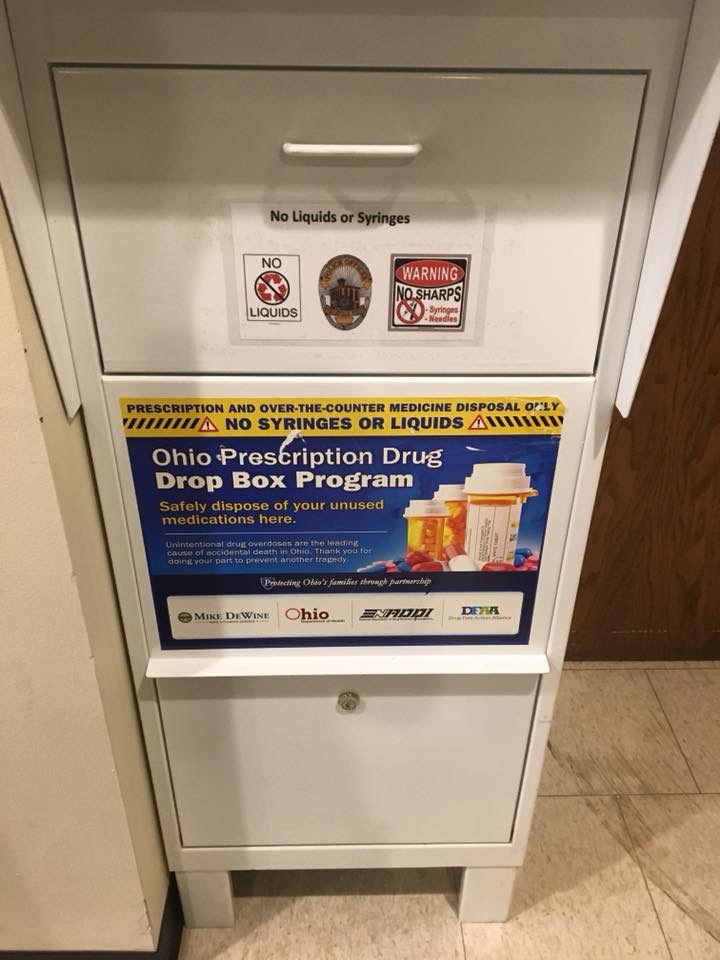 Drug overdose deaths are up 16 percent in the last year, claiming more than 290 lives every day. According to a report published by the Substance Abuse and Mental Health Services Administration, a majority of people who misused a prescription medication obtained the medicine from a family member or friend. The Centers for Disease Control and Prevention estimates that in the United States, more than 106,000 people died as the result of a drug overdose in the 12-month period ending November 2021, marking the most drug-related deaths ever recorded, with opioid-related deaths accounting for 75 percent of all overdose deaths.