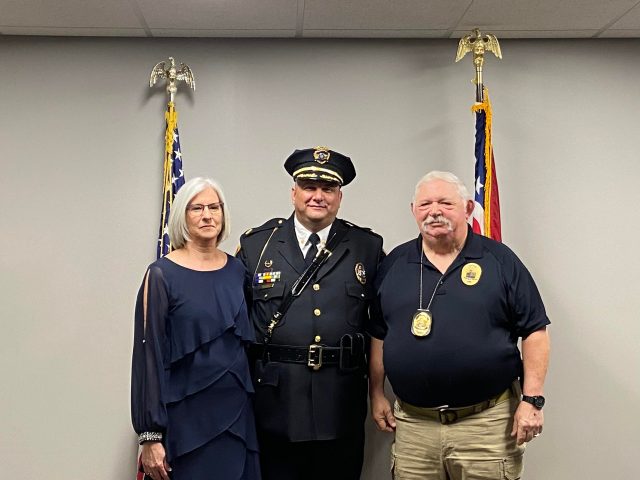 CIRCLEVILLE – On Monday Circleville Police department promoted Captian Doug Davis to the position of Deputy Chief.
Deputy Chief Davis said that this promotion is the cumulation of a lifetime of law enforcement, mostly in Pickaway County.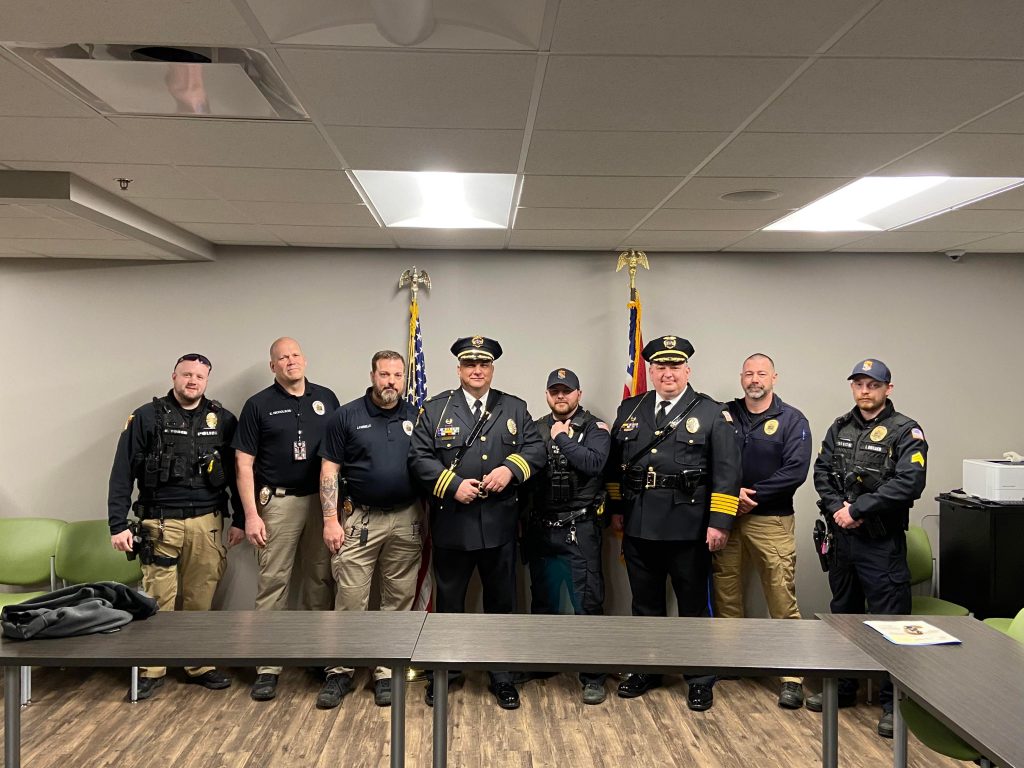 Davis said when he graduated from Westfall High School in 1998 he was already set in the direction to become law enforcement, mostly following in the footsteps of his father who has served this county since 1978.
"I graduated in June of 1998, and was working at the Sheriff's office as a Jail Deputy by December of the same year."
Davis said that worked the jail division for a little while then left the position for a few years to work construction, but returned in 2004 to Pickaway sheriff's office as an experienced jail deputy, he also started law enforcement school at SOPTI (Southern Ohio Police Training Institute). He moved onto the road for a short time and then back into the jail when asked. Davis finally found his true following in law enforcement when he left Pickaway and went to work in Franklin County and US-23 Major crimes task force working undercover narcotics. The position was grant-based and not full time so when he saw the opportunity to work for Circleville in 2013 he applied.
Since being at Circleville Davis has been working as a narcotics officer and has been assigned to two narcotics task forces during his time at Circleville. In 2019 he was promoted to Sergeant and then in 2021 to Captian.
Davis told Sciotopost that he never saw himself in this position until recently, Davis said that his place in law enforcement has always been investigation and aimed at finding the negative and trying to fix it.
"I like to hunt people that need help, sometimes they don't even know they need my help," said Davis, "There is a difference between a narcotics trafficker and a Narcotics user. I've always wanted to get rid of the trafficker, most of the time that is by helping the user by getting them into some sort of rehab. That takes away the trafficker to come to Circleville to sell to them."
Davis says that's why Circleville works closely with the probation department and Pickaway county court system.
"Probation and the court system has a better way of getting people into detox, or probation to help their sobriety, something the police department can't necessarily do."
The deputy chief said that this new position is not as much about Doug Davis but teaching other officers, and developing them into where they want to serve.
"I now can teach other guys on what I've learned and how I've made a difference in law enforcement. I now become the teacher and I'm able to guide these new officers into the cop they want to be, whether it's narcotics, sex crime investigations, or even being a school resource officer. I went from a guy who was fighting crime, to now I'm helping direct things in the right direction for a better future for Circleville."