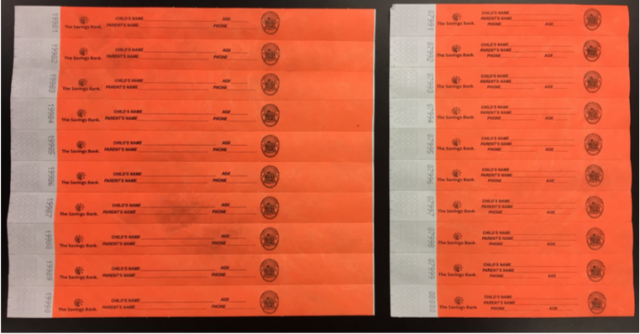 CIRCLEVILLE – The Circleville Police department is offering again this year wristbands for safety during the Pumpkin Show.  The Police Department will be offering this free service which will allow police to quickly reunite lost kiddos with parents.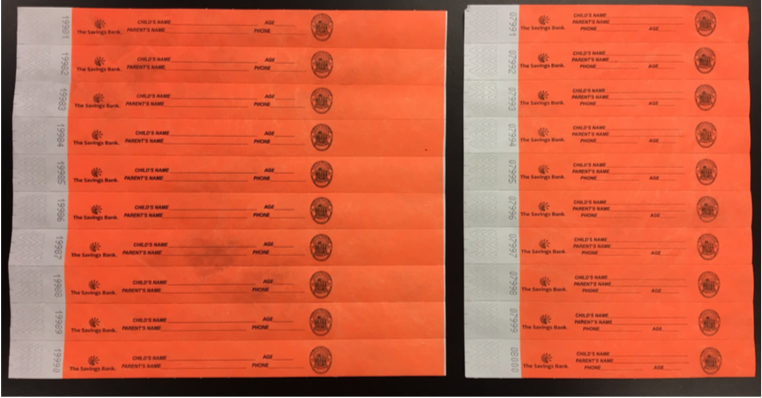 Parents can obtain these special wristbands at The Circleville Police department that is located inside the Pumpkin Show, The Police Department, and Officers will have them while patrolling the Pumpkin Show event.
"This is just one more way to make the Pumpkin Show safer and more enjoyable time for you and your family,"  said Circleville Police Department.
"Due to the success last years with this band program, we have expanded and refined it. Please do not write the child's name on the outside of the wristband as it could be used to gain the child's trust, we recommend writing the child's name on the inside of the wristband and the parent contact information on the outside in the provided lines. Medical information can be added here as well.
Also remember that mobile phones are useless as a contact method if you don't hear them, or the battery is dead. Another quick tip is to take a photo of your child or children each day you arrive with your phone, it can be hard to remember what they were wearing if you are in a panic if you should become separated from your child. Find the nearest police officer, EMT/firefighter, and provide them with all the information about your child, and the photo you took when you arrived is the quickest way for emergency responders to help. The photo will immediately be sent to all officers working as well as posted on our social media pages and local news (if needed)," said Circleville Police Department.