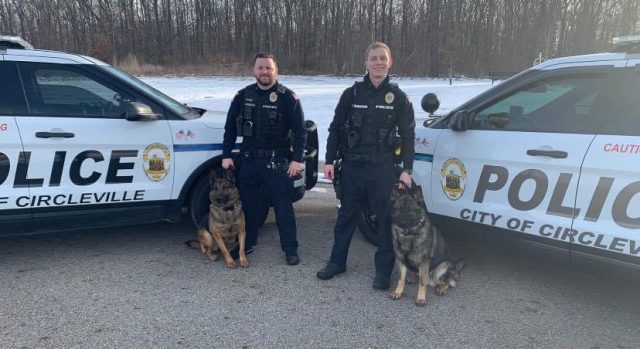 Press Release
February 14th, 2022
The Circleville Police Department would like to welcome back K-9 Sergey aka "Serg" and his new friend!!!
Last Monday, February 7th was K-9 Serg's first day back in town with his new handler Officer Ryan Speakman. The pair brought some friends along with them to help them watch over the citizens of Circleville, K-9 Dexter aka "Dex" and his handler, Officer Timothy Sanford.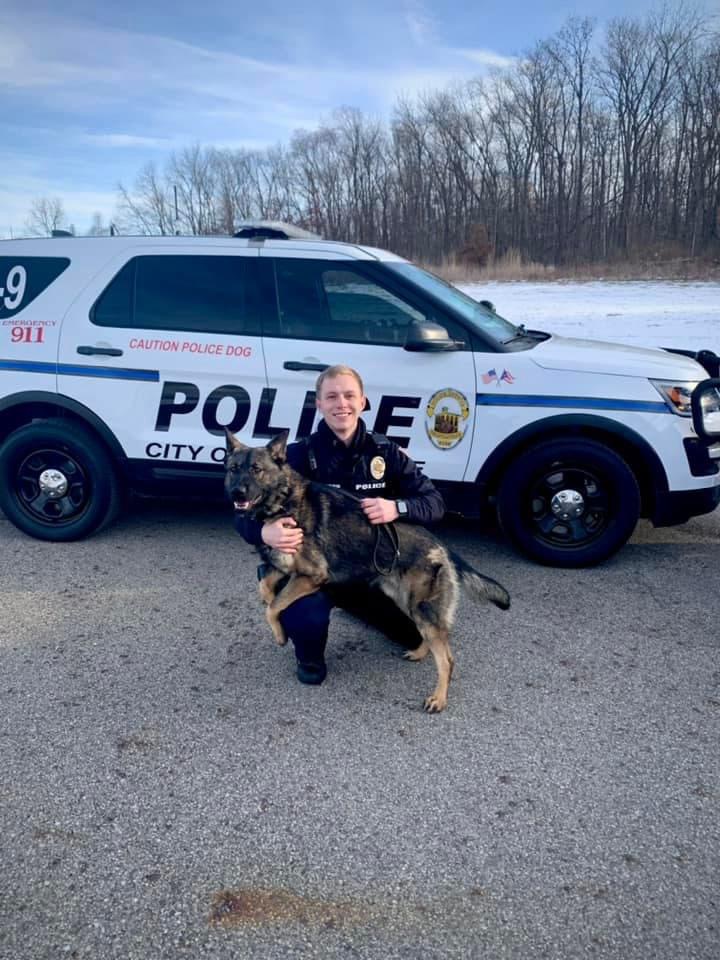 "Serg" was born on May 19, 2019, in Hungary. He is a Belgian Malinois Shepherd mix. "Serg" has been involved in narcotics and currency seizures as well as located multiple firearms with his previous handler.
"Dex" was born September 13, 2020 in the Czech Republic. He is a German Shepherd and is brand new to law enforcement.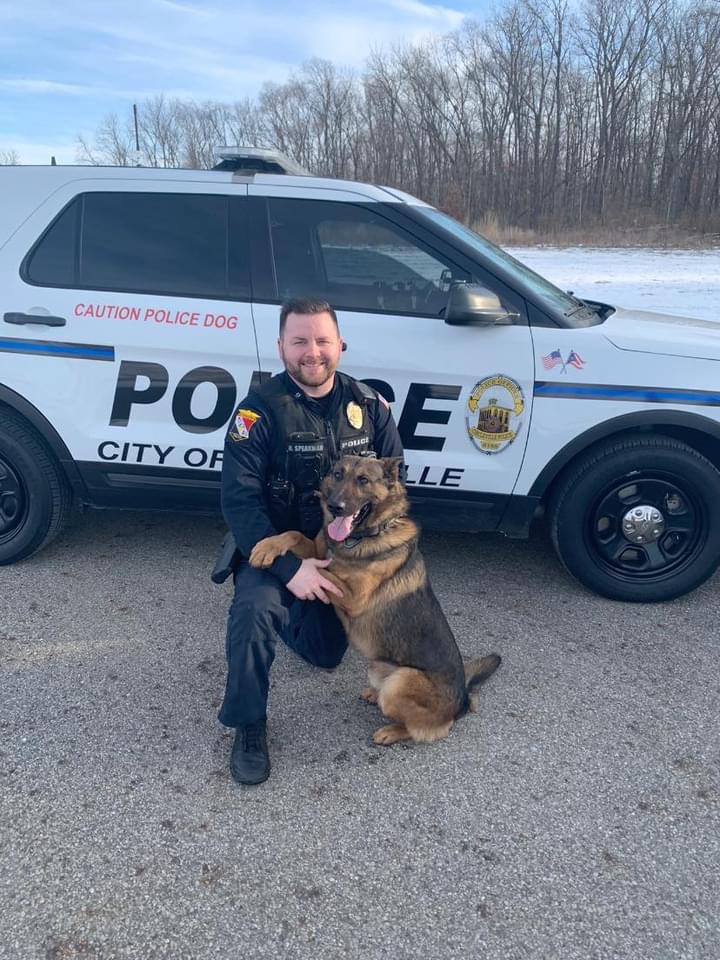 "Dex" and "Serg" received training with their handlers at Shallow Creek Kennels in Sharpsville Pennsylvania over the past several months. They both are state certified, dual-purpose K-9's, which means they are trained in narcotics detection, tracking, suspect apprehension and article searches.
In their first week on patrol Serg and Dex have been instrumental in removing methamphetamine, drug abuse instruments, drug paraphernalia, and an illegal handgun from our streets.
The Circleville Police Department would like to thank the following businesses and individuals for their support that made this possible. The purchase and training of Dexter was 100% funded through grants, local supporters, and donations.
South Central Power
Dupont
Circleville Fraternal Order of Eagles #685
Circleville Rural King
The Savings Bank
Circleville Tractor Supply Co.
Ohio Attorney General Grant
Without the support of our community these invaluable, 4-legged crime fighters would not have been possible for our community.