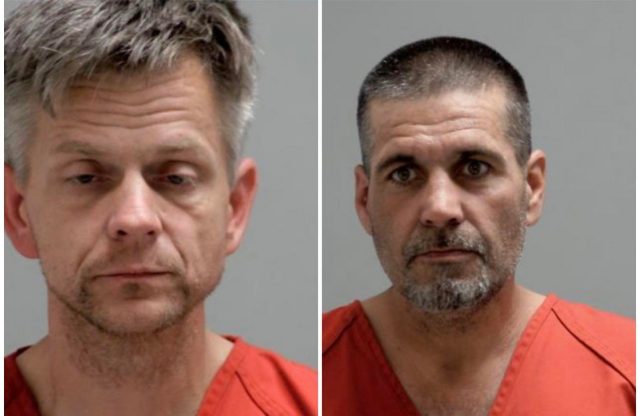 Circleville – Two men were arrested after a traffic stop when drugs and a child were found in the car.
The incident started on East Main Street when the driver of the vehicle violated a traffic law. Shortly afterward a Circleville officer initiated a traffic stop on 366 Lancaster Pike. Officer Sandford and K9 Dexter were called for a "free air" sniff on the vehicle, when the dog alerted the three people in the vehicle were asked to step out.
The driver was identified as Michael Frazier, 44, and the passenger was identified as Jerry Tipton, 47, the rear passenger was identified as a 15-year-old boy. During the search of the vehicle, police found 6.59 grams of Methamphetamine, .60 grams of Fentanyl, drug paraphernalia, and baggies. In the report, police noted that the drugs were separated into baggies, not in a lump sum, typical of trafficking.
Both men were arrested and on the way to jail, Tipton reported to the officer that he had drugs hidden in his sock. When they arrived at the Pickaway County jail a baggie of Meth and a baggie of Fentynal were seized.
Both Michael Tipton and Jerry Frazier were then placed under arrest for Possession of Drugs, Trafficking in Drugs. Tipton was also charged with Tampering with evidence, and probation violation. Frazier was also charged with driving under suspension, turn and stop signals, and probation violations.
The juvenile was then released to a family member.