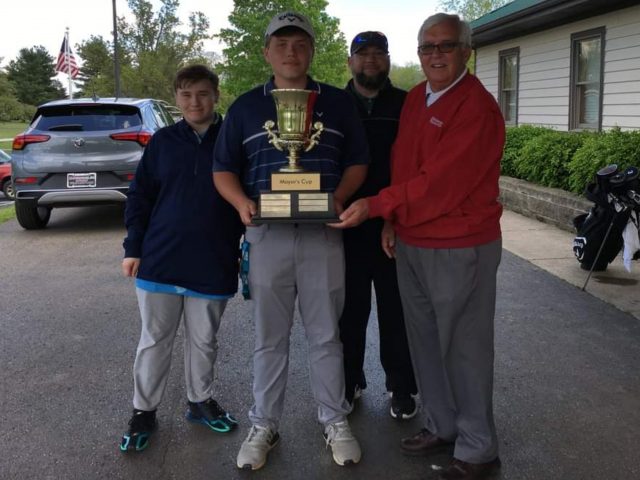 Circleville OH- The 9th Annual Mayor's Cup was held at Pickaway County Club on Friday, May 7, 2021. 27 teams participated.
Congratulations to Team Seimetz (Don Seimetz, Reid Seimetz, Don Zabloudil and Todd Keller) for their 1st place finish!
Proceeds from the event benefit City of Circleville Parks and Recreation.