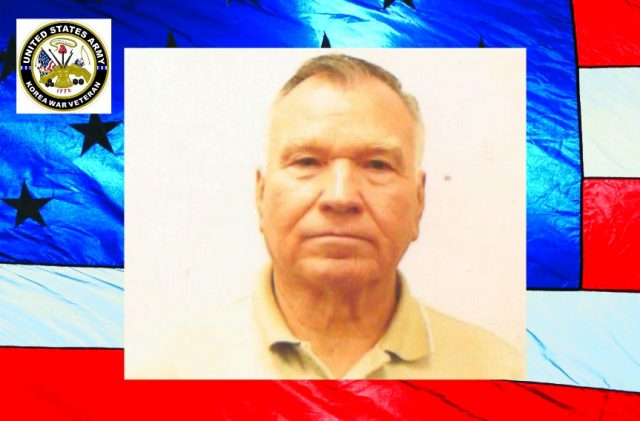 Circleville OH- Rance "Buddy" Wolfe Jr., age 87, passed away peacefully on Oct. 19, 2019.
He was born April 5, 1932 to his parents Rance Marion Sr. and Delores "Dollison" Wolfe in Circleville, Ohio.
Buddy was a graduate of Circleville High School, and served honorably in the United States Army during the Korean War. He came home and married his best friend Kay "Bozman" Wolfe on Sept. 29, 1956, and they enjoyed 63 years of a wonderful marriage together.
He also retired from General Electric after 36 years of faithful service. Buddy was an avid and gifted gardener, especially with his tomato plants. He once proclaimed he would never plant over 100 tomato plants again, so he planted 99. He and kay always had a fruitful harvest. He loved to golf and lift weights, eventually turning his garage into a neighborhood gym for himself and his friends. He was a helpful man who would do anything for anyone. Buddy will be dearly missed by those who knew him.
He is preceded in death by his parents; his sisters, Margie Newman, Jean Gilmore, Joanne Hamilton, Nancy Styers and Ruth Welliver; and his brother, Dan Wolfe.
Left to mourn his passing is his devoted wife, Kay Wolfe; his sons, Rance (Charlene) Wolfe lll, James Edward (Judy) Wolfe, and David Allan (Karen) Wolfe; grandchildren, James Wolfe, Misty Wolfe and Jennifer (Shawn) Cramblit; several great-grandchildren; brothers, Richard "Dick" Wolfe, Jack "John" (Dee) Wolfe, and George "Pete" (Pam) Wolfe; his sister, Pat Wolfe; as well as several nieces, nephews and friends.
Visitation will be held at Defenbaugh-Wise-Schoedinger Funeral Home, located at 151 East Main Street Circleville, on Thursday, Oct. 24th from 5 to 8 p.m.
Cremation will take place afterwards.
In lieu of flowers, donations may be made to The Alzheimer's Association, 1379 Dublin Road Columbus, Ohio 43215.
Please visit www.schoedinger.com to share a personal condolence or memory with Buddy's family.