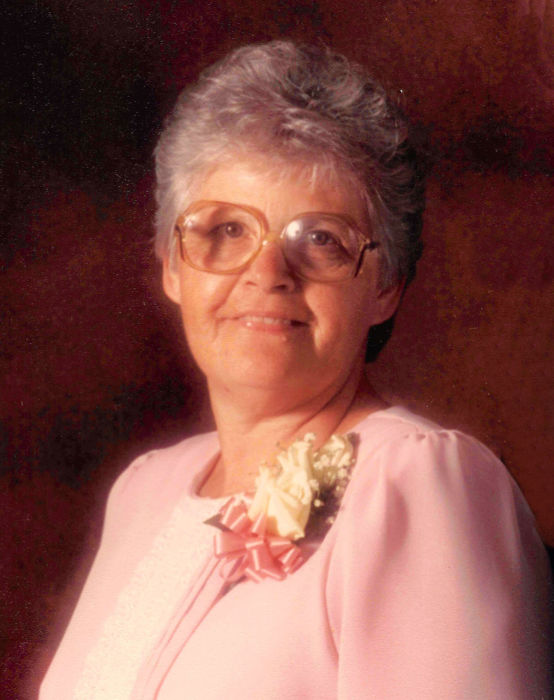 Circleville OH-  Laura M. "Toot" (Detty) Davis, 87, of Circleville, passed away peacefully at 4:10 p.m. Wednesday, December 4, 2019.  She fought a long battle with Parkinson disease.
She was born August 8, 1932, in Ross County to the late Chauncey L. and Myrl Poole Detty.  She is survived by her husband of 62 years, Ora "Wimp" Davis.
Also surviving are a son, Steve (Carolyn) "Corky" Davis, of Chillicothe; grandsons, Chad (Janie Young) Davis, Jon (Amanda) Miller; a sister, Patty Rinehart, of Chillicothe; great-grandchildren, Makenna and Grayson.  She was predeceased by a daughter, Brenda Davis; a grandson, Brian Oldenburg; brothers, Raymond, Darrell, Siegel, Gene, Chauncey II "Bob"; sisters, Betty, Elizabeth Miller, Pauline Weeks, Grace Griffin, and Mary "Bonnie" Lynch.
Laura volunteered for over 25 years at South Court Elementary.
Funeral services will be held 1 p.m. Monday, December 9, 2019 in the WARE FUNERAL HOME with Rev. Chuck Ramsey officiating.  Burial will follow in Londonderry Cemetery.  Friends may call at the WARE FUNERAL HOME 2-5 p.m. on Sunday.
The family would like to thank the staff at Logan Elm Nursing Health Care Center.
In lieu of flowers please make donations to Heartland Hospice, 205 North St. Lucasville, OH 45648.
You may sign her online register at www.warefh.com