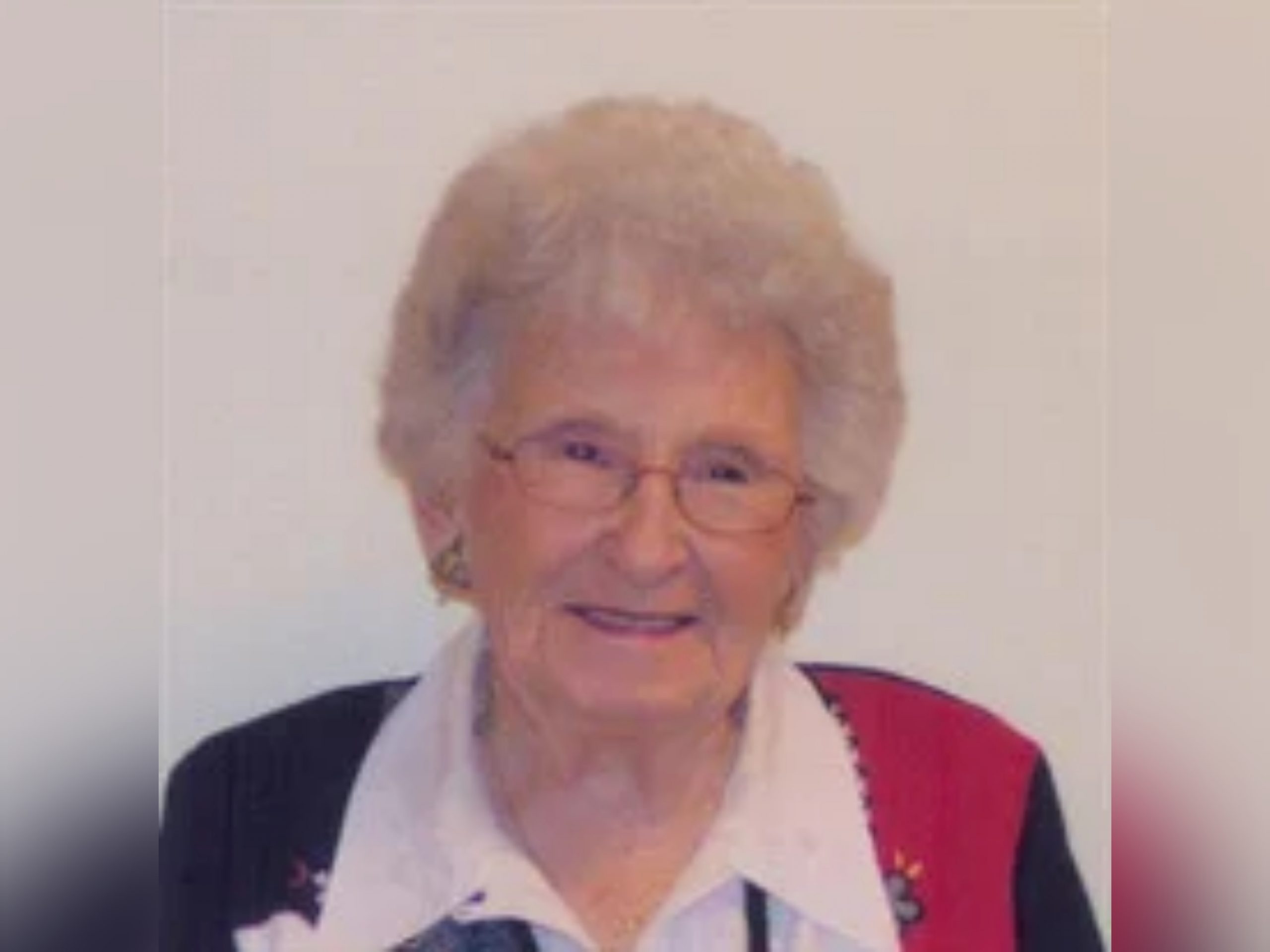 Circleville OH- Euchre games and bingo just got a little more lively in heaven as Jane reunites with Don and many loved ones. Jane was blessed with 94 years of family, fun, and good health after being born to Frank and Catherine (Cormany) Black at home in Marcy, Ohio.
Jane graduated from Walnut Township High School in 1945. She spent 30 years with the 121st Air National Guard based at Lockbourne (Rickenbacker) Air Force Base as a civil employee of the federal government.
She was preceded in death by her husband of almost 60 years, Don in 2006, and an infant daughter Donna Jane. They raised two children, Dave (Patty) Truex of Circleville and Vickie (Bruce Cook) Truex of North Redington Beach, Florida, spending countless hours following their activities and volunteering at the school, with Jane landing herself in the Circleville High School Athletic Hall of Fame for her work as a booster.
Jane enjoyed following her grandchildren, Jada Truex, Mitch (Maria) Truex, and Jill (Ben) List, as they played all kinds of sports including wearing a lucky sweater (probably one that she called Sharff's to order herself) all the way to the end of May and the state softball finals. She loved visits from her great grandchildren Joseph, Jerrah, Jaylah, Abbey and Logan.
Jane came from a big, close knit family including sisters Esther Huston, Lois Melvin, and Maxine Stebelton and brothers Robert, Kenneth, and Dewey Black and many cherished nieces and nephews. She was looking forward to the 100th Black Family Reunion in August. She was a member of Trinity Lutheran Church.
Jane loved to be warm and spent her winters with Don in Zephyrhills, Florida. She never had a driver's license but had more willing drivers to get her around than Uber. Jane was a true Social Butterfly who enjoyed her friends and the staff of Wyngate. Her family is especially thankful for the time they spent with her over the past year.
Jane's family will receive visitors from 5pm to 7pm on Wednesday, July 21, 2021 at Defenbaugh-Wise-Schoedinger Funeral and Cremation Service, 151 East Main Street, Circleville, Ohio. A funeral service will be held at 11am on Thursday, July 22, 2021, at the funeral home followed by burial at Floral Hills Memory Garden, Circleville.
Memorial contributions can be made in Jane's name to Trinity Lutheran Church, 135 East Mound Street, Circleville, OH 43113 or Circleville High School Athletics Boosters ℅ Softball Program, 388 Clark Drive, Circleville, OH 43113