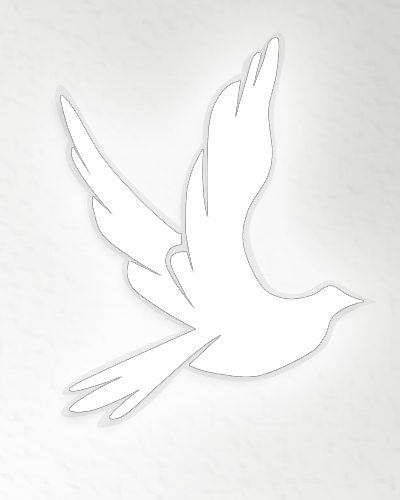 Circleville OH- Geraldine Mae Happeny, 81, passed away peacefully into her Savior's arms on December 10, 2020.  Geraldine was born on January 21, 1939 in Revenge, Ohio. 
She was preceded in death by her father James and mother Clara Happeny, one sister Marceille and five brothers:  Jimmy, Ernest, Carl, Larry, and Emmitt Ray.  She is survived by three sisters:  Carolyn Plant of Baldwin, Georgia, Naomi (Doyle) Edwards of Tulsa, Oklahoma, and Alberta Cress of Marion, Ohio.  She is also survived by one brother, Billy Happeny of Columbus, Ohio and two sisters-in-law Betteye Happeny of Tuscon, Arizona and Catherine Happeny of Laurelville, Ohio.  Lastly she is survived by many nieces and nephews. 
Geraldine graduated from Circleville High School in 1957 in Circleville, Ohio.  She furthered her education at Circleville Bible College (OCU) and graduated in 1964 with a Bachelor of Sacred Literature.  She worked for the Churches of Christ in Christian Union Missionary Department for many years.  Later, she retired from the Columbus Life Insurance Company.  Geraldine was a member of Crossroads Church in Circleville, Ohio.  For many years, Geraldine served in the church nursery caring for children.  She enjoyed helping with her church's VBS, Easter, and Christmas activities.  She loved to serve others as well as make crafts and homemade candy for Crossroads' Preschool and for the Children's Ministry Department.  Also, Geraldine sang in the church choir and participated in the Evangelical Christian Ladies' group.  Later in life when she lived at Brown Memorial Home, she assisted with the singing in their church services.  Geraldine was known for her servant's heart and he devotion to Christ and her church. 
There will be a graveside service honoring Geraldine on Wednesday, December 16, 2020 at 2:00 p.m.  This will be held at the Pine Grove United Methodist Cemetery at 2305 Pine Grove Road SW, Lancaster, Ohio 43130.  Dr. David Lattimer and Reverend Gary Ingo will be officiating the graveside service.  Online condolences can be made to www.wellmanfuneralhomes.com.