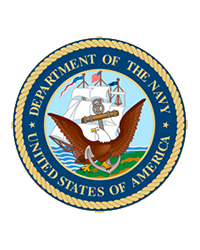 Circleville OH- Charles E. Raines, Jr., 85, of Circleville, died 4:23 p.m. Tuesday, December 29, 2020 at his residence following an extended illness.    
He was born September 18, 1935, in Chillicothe, to the late Charles "Ike" Sr. and Marguerite Woodruff Raines.  On September 18, 1955, he married the love of his life, the former Antonia Tomassi, who died May 5, 1990.       
Surviving are daughters, Kimberly (Tim) Merritt, of Chillicothe and Karen Vest, of Circleville; 8 grandchildren; 13 great grandchildren; and multiple nieces and nephews.  He was predeceased by a son, Charles E. Raines, III; a daughter, Karla J. Raines; brothers, David and Richard Raines; and a sister, Sandra Hartsough.     Charles served in the United State Navy aboard an icebreaker ship stationed near Greenland.  He retired from DuPont in Circleville.  Charles had also worked at the Circleville YMCA for 15 years.  He loved working with the kids at the YMCA.  Charles loved and cared deeply for his family, friends and coworkers.  He never turned anyone away that was in need.      The family wants to extend a special "thank you" to the staff of Bella Care Hospice for their wonderful care.    
A military graveside service will be held in St. Margaret Cemetery at a later date.  There will be no calling hours.  Arrangements are under the direction of the WARE FUNERAL HOME.     Charles had a passion for the group Circle of Caring in Circleville and the family asks, that in lieu of flowers, donations be made to this organization.  Their address is 600 N. Pickaway Street Circleville, OH 43113.    
You may sign his online register at www.warefh.com