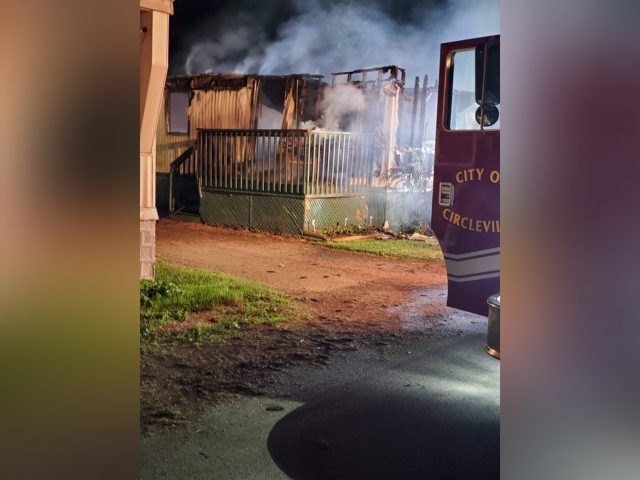 Circleville OH- A fire broke out inside a mobile home on Renick Avenue in the city at around 3:00A.M.
According to official reports, one person and a cat has died in the mobile home fire. The identity of the elderly woman nor a cause of the fire has been publicly released at this time.
Multiple fire departments were on scene battling the blaze.
Photo credit to Lisha Ann