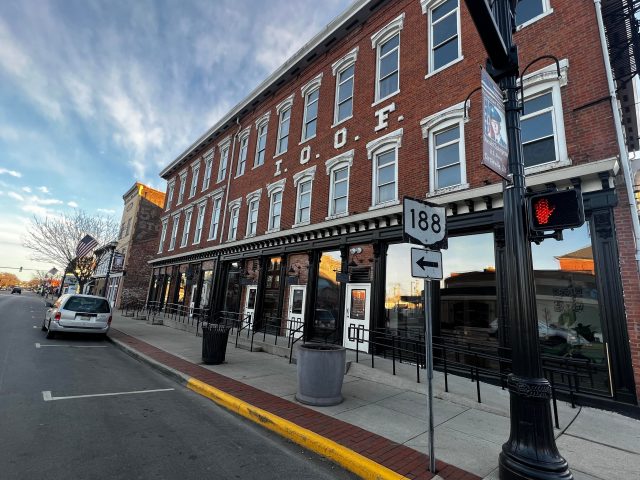 Circleville – A building that has stood empty for almost 12 years in Downtown Circleville is now bustling with new businesses, opening two businesses almost at the same time with others working to open soon.
Located at Court and Main in Downtown Circleville, the building changed hands in August of 2022, and renovations started almost overnight. On Saturday, February 12, 2023, The Injectory & Infusion Lab opened at 101 East Main Street Circleville and celebrated its grand opening. The business focused on, "providing treatments that focus on your improved living and gaining more confidence."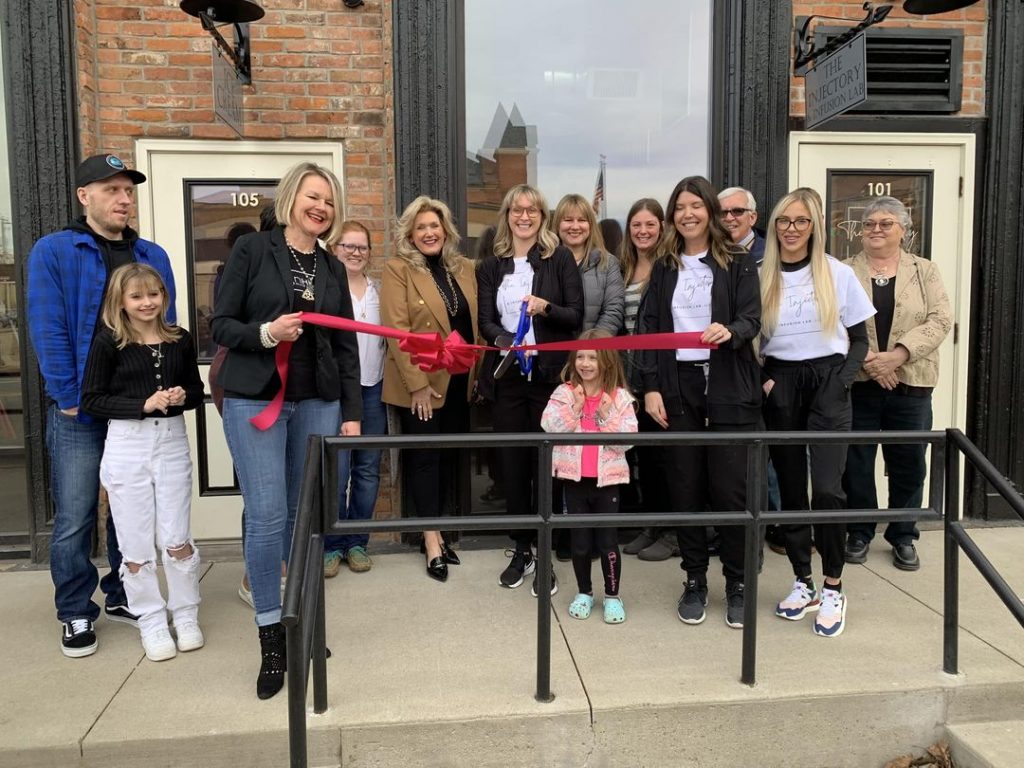 We sat down with Bobi Carpenter, MSN and owner of The Injectory and Infusion Lab, and asked about her business and why she brought it to Circleville.
"Our goal is to help our clients look and feel their best through several treatments we offer," said Bobi Carpenter owner of The Injectory, "I'm a nurse practitioner of over 20 years and have worked in the area throughout my career. Through clients, co-workers, family, and word of mouth people are wanting these types of services. They are traveling and looking for this in other places, so living and working in Pickaway County it was natural to bring it here because these services aren't here. I'm all about giving back to my community, I love to support my local folks, as well as build my community up."
The company offers Dermal Fillers IV treatments, Laser Hair Removal, Vitamin shots, and Botox injections. The company offers these treatments by appointment scheduled on the website at, https://injectoryandinfusionlab.com/
"Everything is contained in the website, the services, scheduling, and even discounted packages we provide."
Along with those services Carpenter has partnered with Jamie Coburn Van Horn founder of Align Health who offers services around mind and body wellness.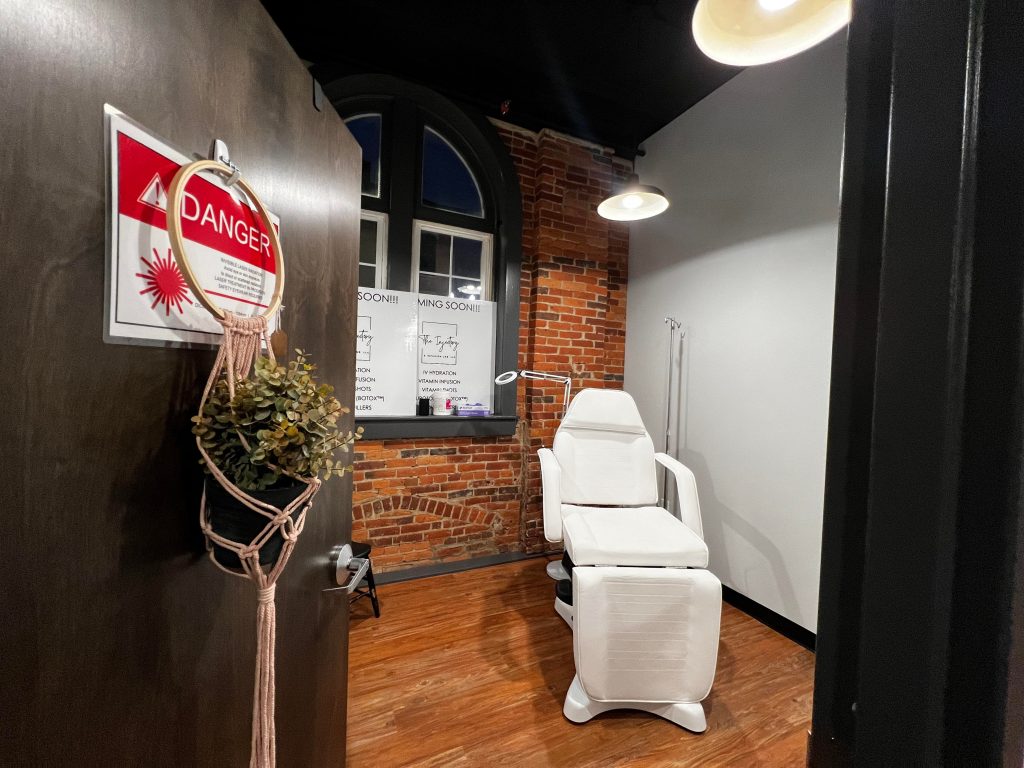 "The idea originated around 15 years ago," said Jamie Coburn Van Horn, "Ten years into my career as an Occupational Therapist I knew I needed to do more in Healthcare and started this journey. My own life experiences in a car crash and the adoption of a neurodiverse child pushed me to create a company that has three locations and soon two more in Columbus and the surrounding areas. What do I do? We offer both physical rehabs along with mind-body wellness in several services, some that we offer in-house and some that we can offer online."
Jamie said that she originally planned on opening her services in Ross County's Chillicothe area but the energy and excitement surrounding Downtown Circleville pulled her in.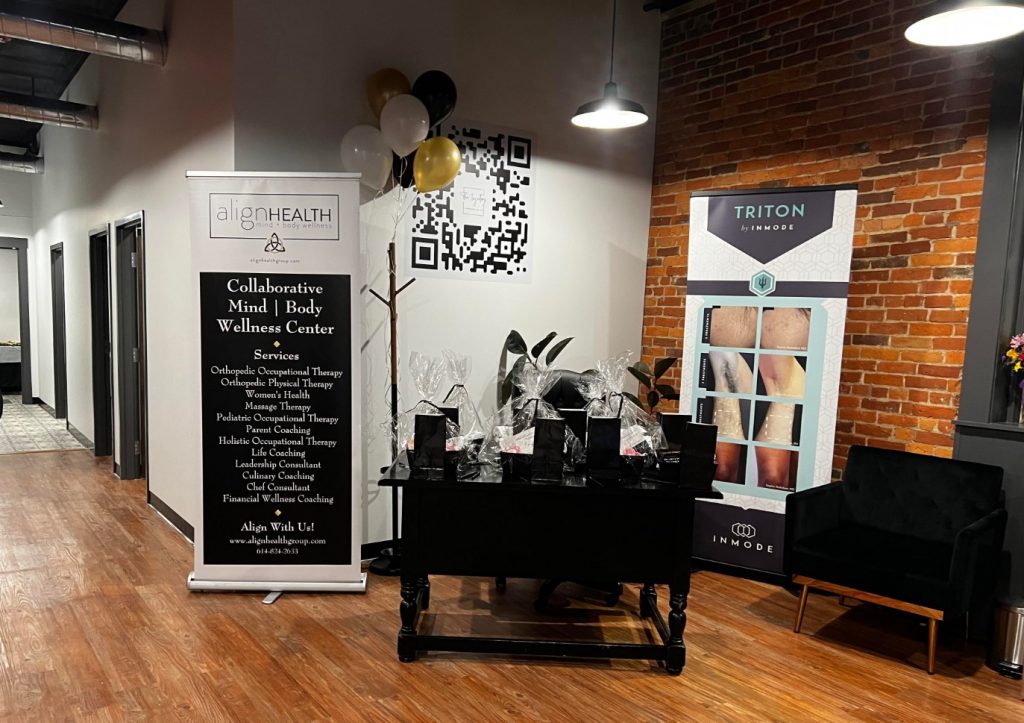 "The energy surrounding Uptown Circleville, and the renovations going on in Downtown Circleville are exciting. Being from Portsmouth and Living in Columbus I know of the area, but when I met Bobi and saw what was happening here I decided right then I had to be here."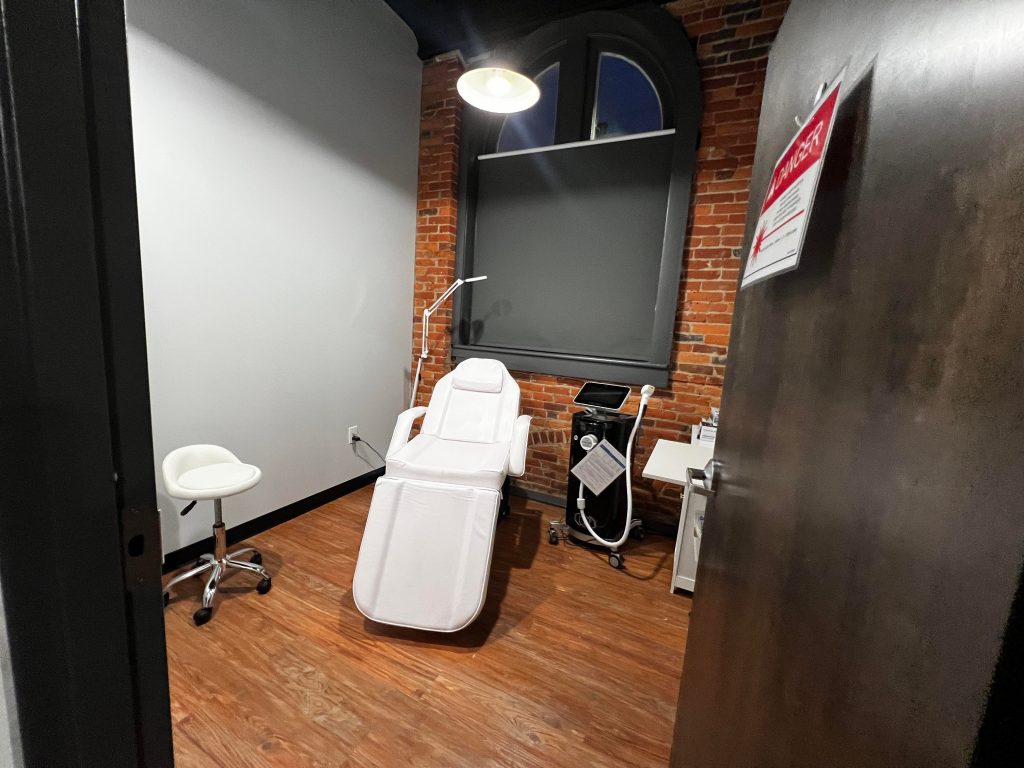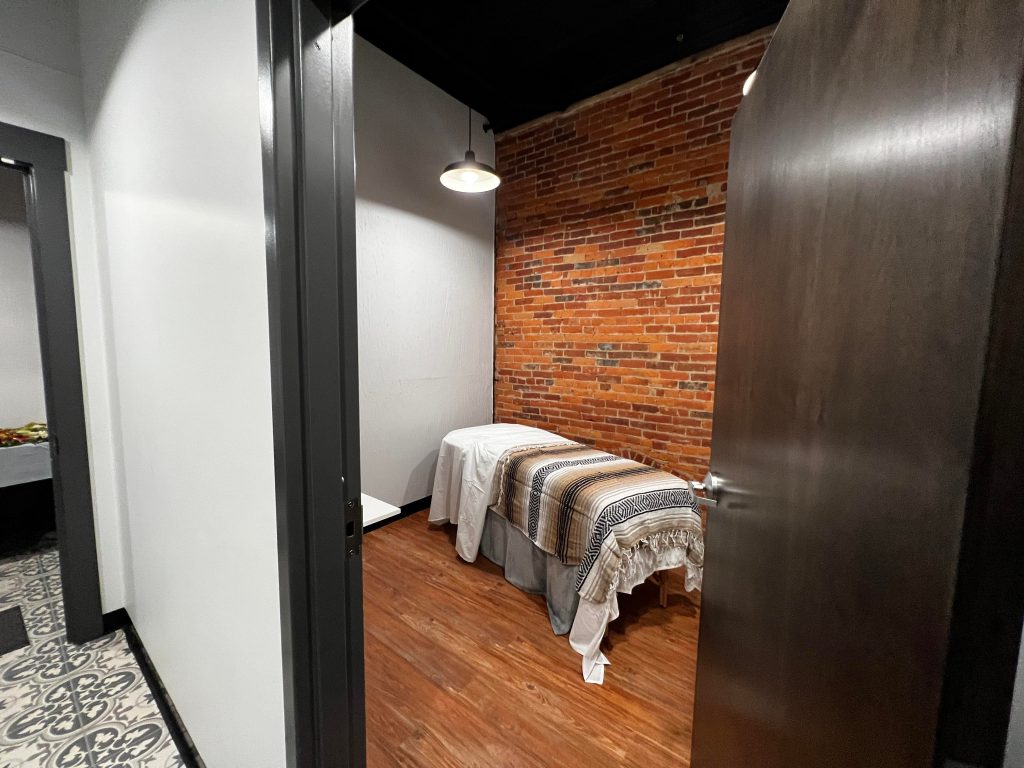 Align Health offers services of
ORTHOPEDIC PT
WOMEN'S HEALTH PT
MASSAGE THERAPY
PERSONAL TRAINING
HEALTH MANAGEMENT COACH
SLEEP CONSULTING SERVICES
NUTRITIONAL THERAPY
IV HYDRATION THERAPY
COMMUNITY HEALTH SERVICE
You can find their services here: https://alignhealthgroup.com/
Just doors down Sweet Lavender has soft opened, it has not had its official grand opening yet, but owner Alyssa Feeley is offering services already and says she's already booking months in advance.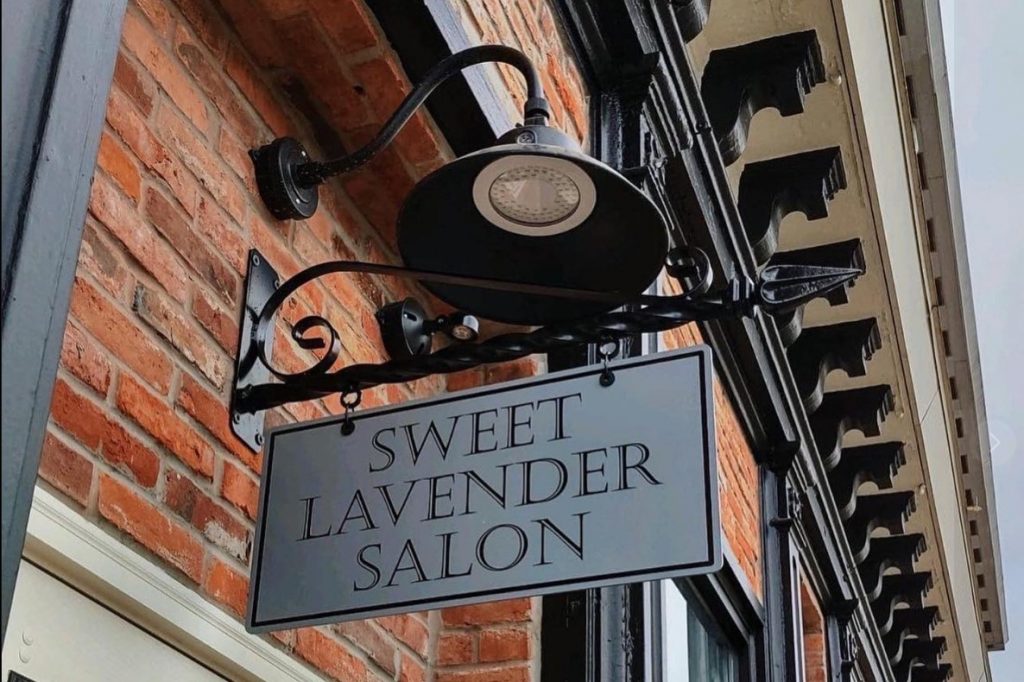 Located at 109 East Main Street Sweet Lavender Salon offers hair and makeup services, owner Alyssa Feeley says she's a color specialist and makeup artist.
Feeley grew up here for most of her life, " I went to Circleville up until I was in eighth grade, then my mother and I moved up to Lewis Center where she graduated from Olentangy Orange high school in 2018. Then she had the decision to make that would direct her to where she is now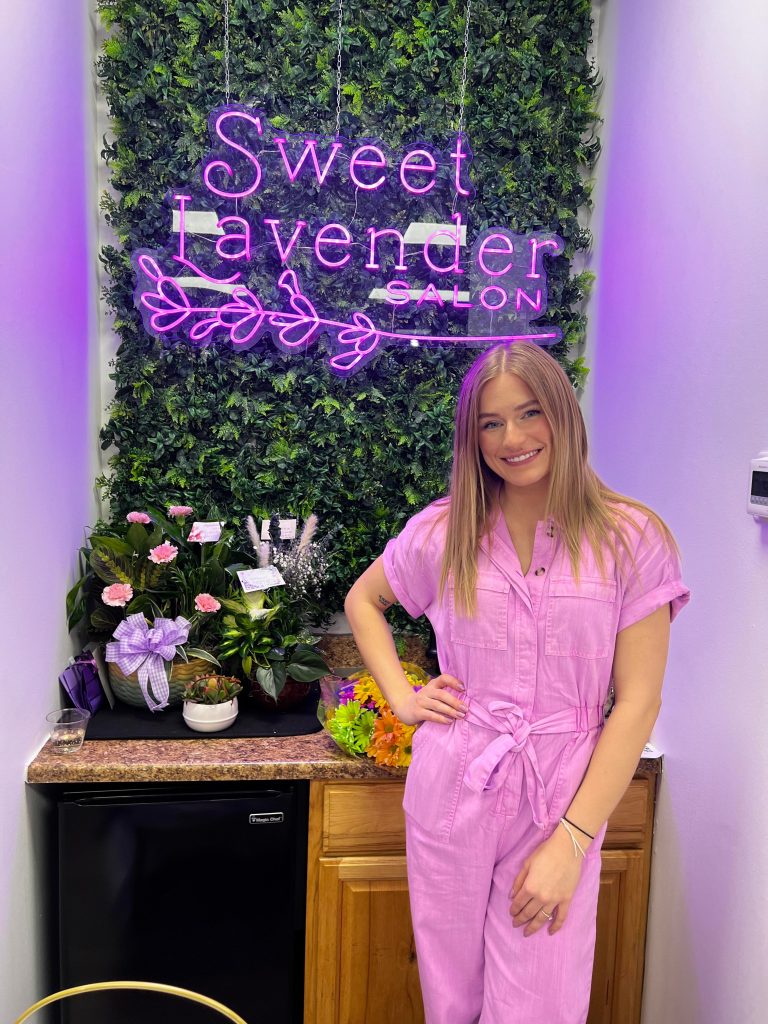 "I was very good at basketball. I wanted to play college basketball, I was looking at schools to play college basketball until I was a junior, but even when I was six I've always wanted to do hair and makeup, I even did my friend's hair and makeup in middle school and into high school, it was kinda my hobby, I just never stopped doing it. So by the time I was a junior and I was getting really serious about looking into colleges, I went on college visits and I just told my mom I was like listen, I don't think that I can go to school any of these places and I don't think I want to play basketball anymore. I think my true calling and what will really set my soul on fire is doing hair and makeup and running my own business somehow in this industry. So she was like hesitant at first but then she was like Okay, let's go on a visit. So I went to Paul Mitchell and I fell in love with it immediately."
Feeley says that she launched her career after graduating in 2019 working in Columbus, but that didn't always feel right to her either.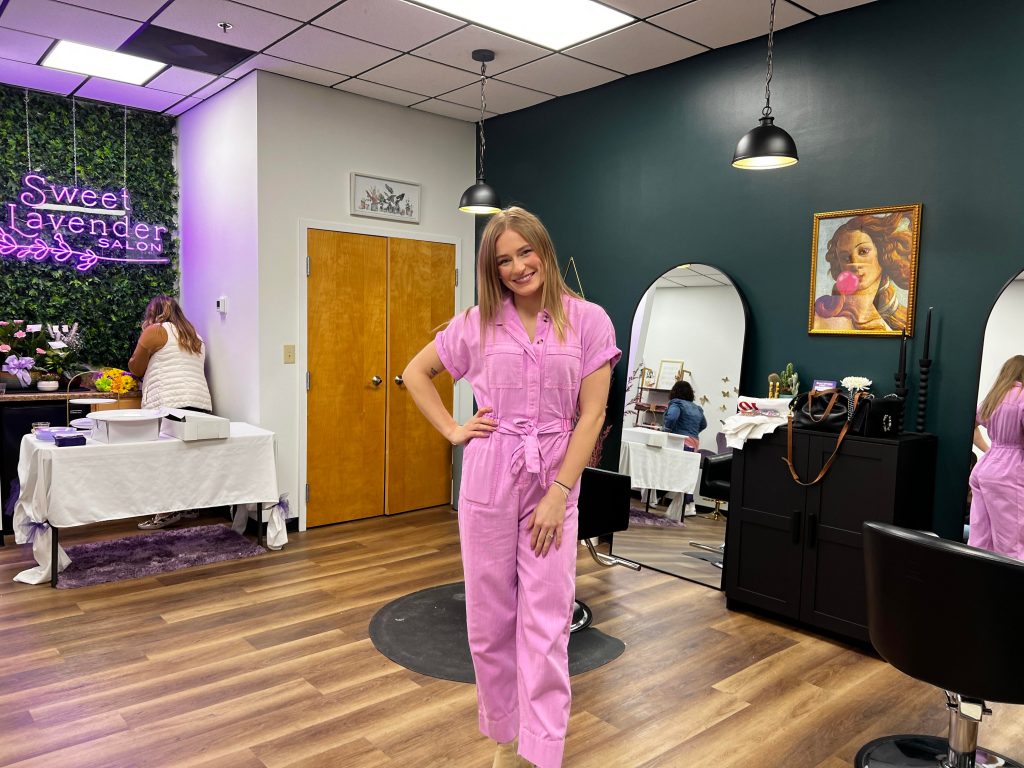 "I was working in the short north, and then that salon downsized and this kind of like fell into my lap. I moved back down here with my fiance, we bought a house. I don't know how to explain it. It's such fast-paced in Columbus, it's a good and bad thing. I feel like I just missed being at home with my people, my family, and all my friends in this tight-knit community. When we moved down here, I was commuting back and forth to Columbus. And it just hit me to open here and it has been the most amazing experience, being able to just be back in the community and be around all the people that I grew up around."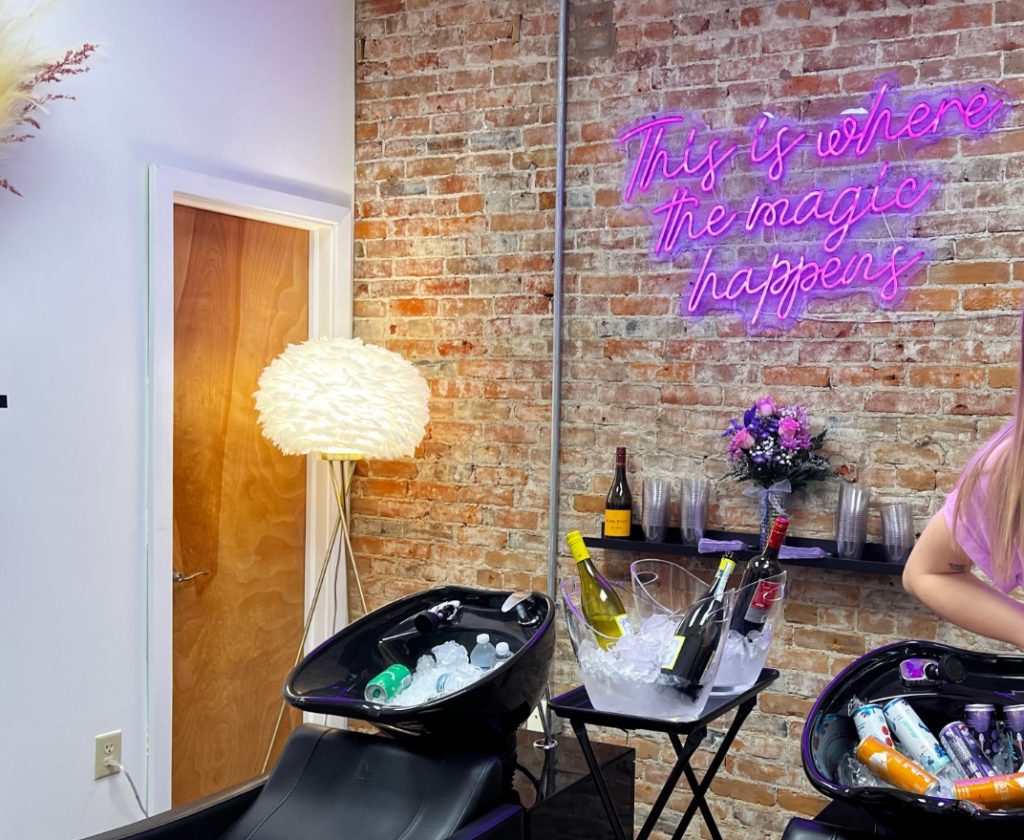 Sweet Lavender is operating on appointment only at this time as they gear up for their grand opening. You can get more information on their Instagram here Sweet Lavender
Both new businesses said that they offer different services and feel the block will be a one-stop block. Two other businesses in the block will be opening soon also, one that offers more health and wellness services and another an ice cream shop.